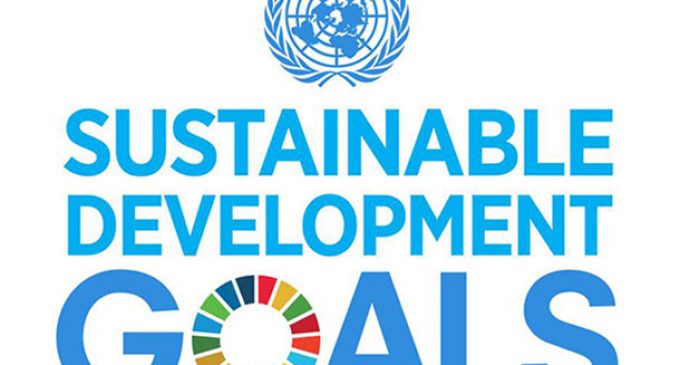 New Delhi, Nov 29 (IANS) Stating that the Japan-India relationship is at its best ever in history, Japanese Ambassador to India Kenji Hiramatsu has said that his country is keen to support South Asia in combating terrorism and attaining the UN's Sustainable Development Goals (SDGs).
In an interview with the UN Office on Drugs and Crime (UNODC), Hiramatsu said that though the Islamic State (IS) terrorist organisation's operations have been diminishing in Syria and Iraq, foreign terrorist fighters were now splitting and relocating to other parts of the world, including in South Asia.
"As we witnessed last July, a terrorist attack took place in Dhaka where seven Japanese nationals were killed. We are very concerned about the situation," he said.
He was referring to the terror attack on the Artisan Bakery in Bangladesh's capital on July 1, 2016 in which 29 people, including 18 foreigners, lost their lives.
The interview was part of the UNODC Conversations that feature exclusive interactions with eminent personalities and experts on issues related to UNODC's core mandate areas of transnational organised crime, human rights, terrorism and the rule of law.
Stating that Japan was concerned with the situation in South Asia, Hiramatsu said: "To tackle with the issue of violent extremism, we need a more comprehensive approach: not only dealing with terrorism per se, but also in addressing challenges such as the eradication of poverty, build harmonious communities and lessen religious tensions."
He said that Japan has been actively supporting efforts on border control and better law enforcement in South Asia, especially in terms of promoting human resource development and providing technical assistance to those who are dealing with border control and law enforcement issues.
"We have special programmes to support border control and community ruling, and also to establish a centre for intelligence and information sharing in this region," the Ambassador said.
"We are also backing initiative supporting UNODC in capacity building operations, which cater to different pillars of UNODC's agenda. The three pillars of UNODC's work – health, justice and security – are very important for us."
Stating that the global strategic landscape was steadily shifting, he said that these issues have to be dealt with "in a very intelligent manner".
"Of course, the issue of nuclear terrorism has been there for many years," Hiramatsu said.
"We have been having a series of nuclear terrorism summit meetings, and we have been actively participating in this matter. The situation with regard to North Korea is extremely critical and serious. The level of conflict has entered a new stage."
Coming to the issue of SDGs, he said that collective efforts by many countries were needed to attain these, especially in South Asia.
"So based on this very well structured strategy and policy on part of the developing countries, Japan is very keen to support these countries in helping achieve the SDGs," Hiramatsu said.
At the Sustainable Development Summit on September 25, 2015, UN member states adopted the 2030 Agenda for Sustainable Development, which includes a set of 17 SDGs to end poverty, fight inequality and injustice, and tackle climate change by 2030.
The SDGs build on the Millennium Development Goals (MDGs), eight anti-poverty targets that the world committed to achieving by 2015.
Coming to Japan's relationship with India, he said that he was "very happy to say that our relationship with India is at the best ever in history".
"Japan is very happy to support India's endeavour to enhance level of living standards, supporting higher education, eradication of poverty, women's empowerment, tackling infectious diseases and providing better sanitation standards," Hiramatsu stated.
Source : Sarkaritel.com