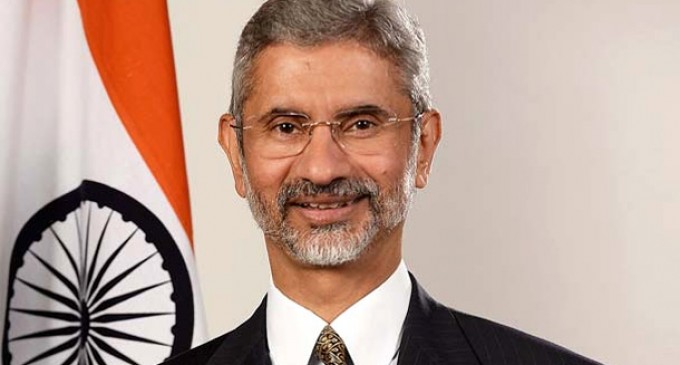 New Delhi, Dec 7  The Japanese Embassy and the Ministry of External Affairs (MEA) inaugurated a "Japan-India Act East Forum", which aims to expand cooperation between Japan and India in India's North Eastern Region.
The inauguration on Tuesday was attended by Ambassador Kenji Hiramatsu and Indian Foreign Secretary S. Jaishankar, said a Japanese Embassy press release here on Wednesday.
The Forum aims to strengthen the relationship between Japan and the North Eastern Region, as well as that between Japan and India. In this regard, the Forum discusses cooperation in various fields and promotes Japan's cooperation in the NER.
The Forum is comprised of the Embassy of Japan and other government-affiliated Japanese organisations based in New Delhi from Japan's side; MEA and other relevant government offices as well as State governments of the NER from India's side.
The two governments signed the Memorandum of Cooperation on the establishment of the "Act East Forum" when Japanese Prime Minister Shinzo Abe visited Ahmedabad in September with a view to strengthening the existing framework, "Coordination Forum for Development of North Eastern Region" which was jointly established in August.
Ambassador Hiramatsu, in his inaugural address, emphasised that Japan places special focus on cooperation in the NER as the region is located where Japan's "Free and Open Indo-Pacific Strategy" and India's "Act East Policy" converge and as the region is important in terms of connectivity with South Asia, Southeast Asia and BIMSTEC countries, the release said.
Referring to historical ties between Japan and the NER, Ambassador Hiramatsu mentioned that Japan is happy to expand the cooperation not only in hard infrastructure development, such as road network connectivity, electricity, water supply and sewage, but also in cultural schemes like people-to-people exchange, Japanese language education and sports exchange; and in social and environmental sustainability projects, such as afforestation and community empowerment.
At the first meeting of the Forum, participants discussed the areas of possible cooperation with Japan, such as
connectivity road infrastructure, tourism, electricity, people-to-people exchange and capacity development. The Japanese side explained its efforts to support disaster management.