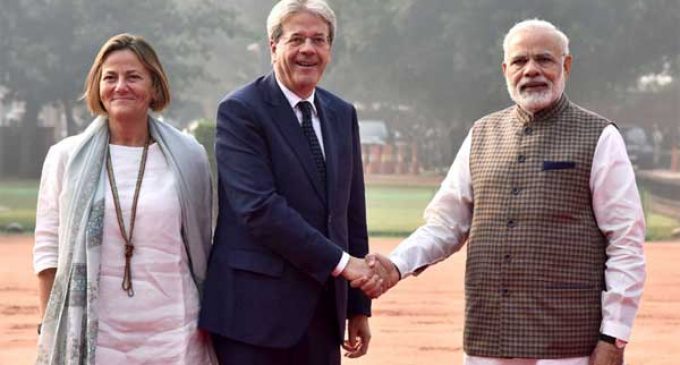 New Delhi, Oct 30  Italian Prime Minister Paolo Gentiloni, who is on a two-day visit to India, was accorded a ceremonial welcome at the Rashtrapati Bhawan on Monday.
Gentiloni was welcomed by President Ram Nath Kovind and Prime Minister Narendra Modi.
Later in the day, Modi will hold delegation-level talks with Gentiloni, following which a number of agreements are expected to be signed.
Gentiloni's visit to India is the first such visit in a decade. Romano Prodi was the last Italian Prime Minister to visit India in February 2007.