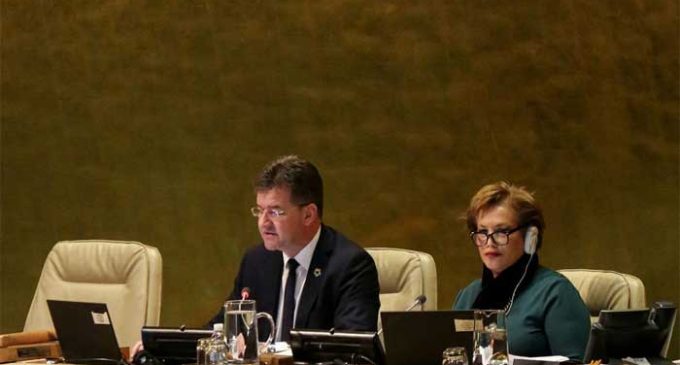 Jerusalem, Dec 22  Israel rejected on Thursday a United Nations overwhelming endorsement of a resolution calling the US to withdraw its recognition of Jerusalem as Israel's capital.
Earlier in the evening, the UN General Assembly approved the decision, with 128 nations voting in favor, nine against and 35 abstentions, Xinhua news agency reported.
"Israel rejects the UN resolution," the Prime Minister's Office said in a statement, adding that Israel is "pleased by the high number of countries that have not voted in favor of the resolution."
The notice said that "Israel thanks President (Donald) Trump for his firm stance in favor of Jerusalem and thanks the countries that voted together with Israel, together with the truth."
A similar resolution was vetoed by the US in the UN Security Council on Monday, but there are no veto rights at the General Assembly.
Prior to the vote, Trump and US Ambassador to the UN Nikki Haley threatened to withdraw financial aid from countries which will support the resolution.