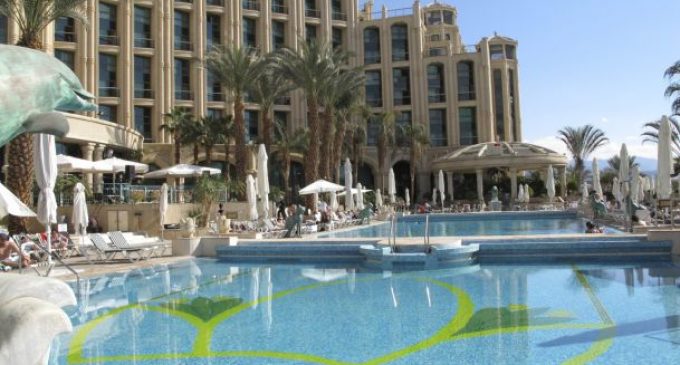 Kolkata, Aug 24 (IANS) The Israeli Ministry of Tourism (IMOT) is exploring the niche segment of "anti-terrorism" or "defence" tourism with Indian travel agents, an Israeli official said here on Thursday.
"It's a niche concept. There are many tourists from the US and Europe who are interested to learn how people defend themselves and things about warfare… because the reputation of Israeli security is very high," Hasan Madah, Director, India in the Israeli Tourism Ministry told IANS here.
Madah said after some tourists evinced an interest in training in defensive tactics, a clutch of entrepreneurs decided to push this as a segment.
"They want to know how to shoot, how to hide, how to tackle. It's similar to paintball (an adventure sport). Some entrepreneurs in Israel, they decided to go ahead and open a business like this," he said.
"You can go there and do whatever you like. Some people like to relax and some people like these things, so why not? We are exploring all (tourism) angles with travel agents in India. We are interested in promoting anything that brings in more tourists."
The Ministry officials were in the city for a six-city roadshow.
The Israeli delegation was led by Madah, along with Judah Samuel, Director – Marketing, Israel Ministry of Tourism, India, and included representative partners from the tourism industry of Israel.
The roadshow witnessed the participation of over 100 travel agents in each city.
Madah said Prime Minister Narendra Modi's historic visit to Israel early last month has sparked a renewed interest among Indians and the country wants to leverage this to increase destination awareness.
"We have seen many inquiries coming in. The indication from the market is that it (visit of Modi) has really helped. We expect the growth to be significant in the next few months."
Asked on the link between popularity of Israeli actress Gal Gadot, who plays Diana Prince in DC Comics' superhero film "Wonder Woman", and the renewed interest in Israel as a tourist destination, Madah said: "She is kind of an ambassador. She is promoting and also helping us through that."
Over 34,000 Indian tourists have travelled to Israel till July in 2017, marking a growth of 36 per cent over the previous year.
In June alone, Israel witnessed an exponential growth of 79 per cent in Indian arrivals compared to June 2016.