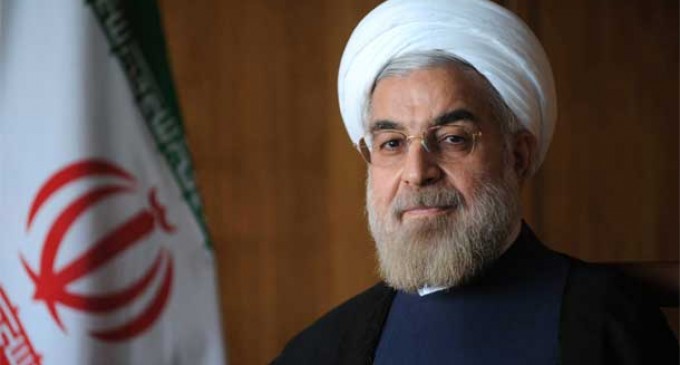 New Delhi, Feb 14 (IANS) Iran President Hassan Rouhani will come on a three-day visit to India starting Thursday at the invitation of Prime Minister Narendra Modi, the External Affairs Ministry announced on Wednesday.
Modi and Rouhani will hold a bilateral meeting here on Saturday, during the course of which both sides would review the progress achieved in bilateral relations and also exchange views on regional and international issues of mutual interest, according to a ministry statement.
Rouhani will also call on President Ram Nath Kovind on Saturday.
According to Iranian news agency Irna, Rouhani will first arrive in Hyderabad on Thursday where he will meet the city's Muslim Ulemas. He will also meet Iranian nationals, including students, residing in India.
Citing the Iran President's deputy chief of staff for communications and information Parviz Esmaeili, Irna said following the delegation-level talks on Saturday, both sides will sign a number of agreements.
Business leaders of both sectors are also scheduled to hold a joint meeting to review cooperation opportunities and capacities, according to Esmaeili.
This will be Rouhani's first visit to India after he assumed office in 2013.
It comes after Modi's visit to Tehran in 2016 during which a trilateral agreement on transit and transport was signed between India, Iran and Afghanistan.
India committed $85 million in investment for the development of the Shahid Beheshti Port in Iran's southeastern city of Chabahar.
The first phase of the port was inaugurated by President Rouhani in December last year, a little over a month after the first consignment of wheat from India to Afghanistan was sent via this facility.
The port opens a new strategic transit route between Iran, India, Afghanistan and other Central Asian nations bypassing Pakistan.
India-Iran bilateral trade stood at $12.89 billion in 2016-17, according to figures provided by the External Affairs Ministry.