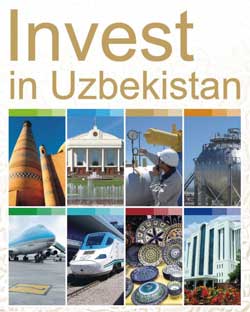 Now the time is right to invest in Uzbekistan, because the business climate is changing, the economy is gaining momentum, which makes doing business easier.
Before, Uzbekistan was associated with strict control of the foreign currency outflows, it is not the case anymore. In September 2017, Uzbekistan liberalized foreign exchange system, which will facilitate doing business and foreign direct investment inflow.
Before, exporters were obliged to sell part of their revenues to the government at a very low rate set by the Central Bank. This requirement was scrapped. Everyone can spend his money as he wants.
The exchange rates are now regulated exclusively by the market mechanisms. In the past, repatriation of profits and purchases of foreign currency were limited. Now foreign investors can buy as much currency as needed at the free exchange rate.
About 160 licensing and 19 bureaucratic procedures have been dropped. With its 19 million people strong labour force, Uzbekistan is the largest country in the region, and it is a stable country, both politically and economically. Uzbekistan has an attractive macroeconomic situation: external debt not exceeding 18% of GDP, and with no domestic debt.
Uzbekistan is very serious about securing the rights of investors. More than 5,000 companies with foreign capital operate in Uzbekistan. About 50 of the world's leading brands have invested in the country.