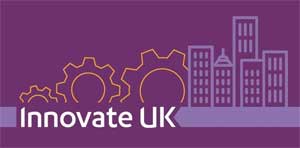 UK-India share a strong relationship among its scientific communities. With an aim to promote UK-India collaboration in Science, Innovation and Manufacturing, Innovate UK – the UK's innovation agency – led a high-profile delegation from the UK Catapult Centres. Delegates from the Digital, Energy Systems, Transport, Future Cities, and Satellite Applications Catapults visited Delhi and Bengaluru from February 26 – 1 March,. The Catapults are not-for-profit, independent physical centres which foster innovation, bridging the gap between research and commercialisation.
Four of these Catapults: Energy Systems, Transport Systems, Satellite Applications and Future Cities, participated in a series of meetings to discuss energy and transport implications for air quality and the opportunities for collaborative, innovative solutions involving Indian and UK partners. The meetings included representatives from the government, industry, academia and non-profit organisations.
With an aim to promote UK's cross cutting technology and innovation in manufacturing, the Digital Catapult visited various organisations including research units, technology giants and SMEs working in the manufacturing space. Discussions focused on MSME collaborations around Industry 4.0 and the provision of platforms for experimentation.
Stakeholders agreed that these discussions will foster the creation of an ambitious bilateral programme that brings the UK and the Indian digital manufacturing industries closer together.
Prof. Amaresh Chakrabarti, Chairman, Centre for Product Design and Manufacturing, Indian Institute of Science said:
"It was great to attend this high profile meeting where there was clear intent and urgency in taking collaboration between India and the UK forward in manufacturing, which has been identified as an area of priority by both the countries. Research, innovation and translation are key to both high value and high impact manufacturing, and the two countries have complementary skills and expertise to strengthen each other. Working with MSMEs to move them up the value chain with appropriate technology and skills is particularly important for high impact, while strengthening ties to support aerospace, automotive and medical technology sectors can provide high value for both India and the UK."
Both the Delegations discussed and explored new areas for collaboration and partnerships with Indian partners and other stakeholders in government, industry and the academia under the UK-India Newton-Bhabha Fund. Newton Bhabha Fund is a bilateral initiative to address global societal challenges through capacity building, research and innovation partnerships. The key areas of discussion included Digital Manufacturing and Clean Energy for Transport and Improving Air quality, Over four days the Catapults visited a number of leading Indian academic institutes, government and industrial bodies that included, the Indian Institute of Science (Bangalore), Electropreneur Park, National Institute of Urban Affairs, The Central Manufacturing Technology Institute, Ministry of Electronics and IT, Rolls-Royce, Larsen and Toubro Technology Services, Tech Mahindra, Tata Power, Federation of Indian Petroleum Industry and Bangalore Metropolitan Transport Corporation.
India and the United Kingdom share close ties in the field of science innovation and research. The importance of this international collaboration was reinforced by Innovate UK's Deputy Chief Executive Kevin Baughan whose visit was also a part of the delegation.
Kevin outlined his desire to see the principles of excellent innovation and collaboration to improve mutual global competitiveness and openness to be the guiding principles of the India-UK innovation partnership, and for both countries to shape these principles together as opportunities for partnership grow. He also met the winners of Tech Rocketship Awards who were recently awarded at the India-UK Createch Summit in Mumbai.
Kevin also chaired a high profile India-UK Future Manufacturing meeting, where he discussed the progress and development of the roadmap for strengthening collaboration between both countries in manufacturing. This meeting was a follow up to the recommendations of the 'India-UK Future Manufacturing' Report which was launched last November at Innovate 2017 in Birmingham, UK. The participants at the meeting included representatives from UK and Indian companies, policy makers and academics.
Kevin Baughan appreciated the efforts of the both the countries and said:
"With such a broad range of high-caliber expertise from industry, research and academia, this was an excellent opportunity to progress the development of our shared roadmap for strengthening the collaboration between India and the UK on the Future of Manufacturing. I was very pleased with our conclusions which added clarity to the way forward through a joint focus on the global opportunities for advanced manufacturing using approaches tailored to achieve local prosperity."
Further Information:
Ø  Newton-Bhabha Fund 
The Newton-Bhabha Fund is a partnership between UK and India that aims to address global challenges through collaborative efforts. This partnership is part of UK's investment of £735 million from 2014 to 2021 under the Newton Fund that builds research and innovation partnerships with 18 partner countries to support economic development and social welfare.
Ø  The India-UK Future Manufacturing Report 
In October 2016, the Science and Innovation Network India and Innovate UK agreed to jointly research the opportunity for greater collaboration between India and the UK in future manufacturing.  A series of workshops were conducted in India to brainstorm ideas and to assist Innovate UK with the consultation process. The subsequent report 'India-UK Future Manufacturing' is available on https://tinyurl.com/y9v27mmq) was launched at Innovate 2017 in UK. It highlights that the UK's expertise in advanced manufacturing and its well-developed innovation programmes alongside the scale and the ambitions of India's manufacturing sector presents an opportunity for both countries.
The report identifies the need to establish new long-term collaboration and partnership models and proposes a number of potential mechanisms to do this. These include:
Increased co-ordination and awareness in both countries of the current support mechanisms
Establishing a joint UK-India Network, perhaps based on the UK Knowledge Transfer Network, connecting both business and academia partners in Advanced Manufacturing
Launching Research and Development funding competitions that help initiate new partnerships and introduce potential collaborators as well as providing finance – building on the success of the Newton – Bhabha fund. Competitions could be jointly funded to address specific challenges identified.
Support of demonstration and localisation of innovative technology, such as showcase events, which can drive both uptake and investment for both countries
An advanced manufacturing  mission programme, taking high growth potential UK companies and solution providers to India and promoting access to potential partners
Establishing more long-term collaboration and partnership models, such as a UK-India Future Manufacturing Centre or a network of centres in India based on the UK catapult model
Ø  About Catapults Programme 
The Catapult centres are a network of world-leading centres designed to transform the UK's capability for innovation in specific areas and help drive future economic growth.
They are a series of physical centres where the very best of the UK's businesses, scientists and engineers work side by side on late-stage research and development – transforming high potential ideas into new products and services to generate economic growth.
Each Catapult centre does this by providing access to expert technical capabilities, equipment, and other resources required to take innovative ideas from concept to reality. 
Ø  About Innovate UK 
Innovate UK is the United Kingdom's innovation agency that aims to drives productivity and growth by supporting businesses to realise the potential of new technologies, develop ideas and make them a commercial success.
For media queries, please contact: ishan.bhatkoti@fco.gov.uk     
Ø  Commonwealth Heads of Government Meeting (CHOGM) – London 16-20 April 
The UK is hosting the next Commonwealth Heads of Government Meeting in April, over 20 years since it was last held in the UK.
The Commonwealth is a unique institution built on deep partnerships with a diverse membership, which has been instrumental in bringing about change. The 53 nations in the Commonwealth are home to one third of the world's population, and the Commonwealth network has influence in nearly every international country grouping. Its largest members – India, South Africa, Canada, Australia and the UK – make up a quarter of the G20.
India is a key member of the Commonwealth – home to more than half the 1.2billion members and its second biggest economy – [and consequently, Prime Minister Modi's attendance and engagement at April's CHOGM is much anticipated/ welcomed]
With leaders from almost all of the 53 commonwealth member states having confirmed their attendance at London and Windsor in April, it is a valuable opportunity to work together to face some of the major challenges we face both today and in the future, and leaders will focus on delivering prosperity, security, sustainability, and fairness. www.chogm2018.org.uk  @commonwealth18 #ourCommonwealth