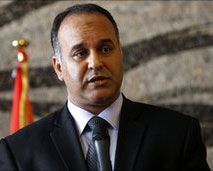 New Delhi, Aug 2 Less than 10 percent Indians living in Libya have expressed a desire to leave the country and that demonstrates there is "no serious threat to their safety,"  said Friday.
He said that the North African country was "committed" to provide "any kind of help" to Indian nationals, as weeks of inter-militia fighting in Libya's capital Tripoli and Benghazi spiral alarmingly, leaving more than a hundred dead.
"Regarding the state of Indians in Libya, I can assure you that they are safe," Al-Isawi said in an interview to IANS here.
When asked about India's mission in Tripoli advising Indians to leave the strife torn country, Al-Isawi said the wish of Indian nationals will be respected.
"The request for returning back (to India) came from less than 10 percent of total number of Indians living in Libya. It is a clear indication that they are safe. We are working closely with the Indian government to give any facility to Indians, to either ensure their safe stay in Libya or facilitate their departure to India," Al-Isawi stated.
Prior to the civil uprising in Libya in 2011 that brought an end to the rule of Muammar Gaddafi, the number of Indians engaged there was estimated to be more than 18,000. Most of them were evacuated but few hundred Indians continued to serve in Libya even during the revolution period. At present, about 6000 Indians are said to be living there.
Al-Isawi said that India had insisted more staff be sent to the Indian embassy in Libya, a request he happily obliged with visas.
He said the security situation in Libya has not affected the democratic process in the country and the new parliament will be convened on Aug 4 as had been announced earlier.
"The good thing is the violence affecting Libya is not affecting the democratic process. The scheduled meeting of the parliament on Aug 4 is underway; the handing over of power to new parliament is underway," the envoy informed IANS.
He said the evacuation of diplomatic personnel from Libya by the United Nations and many other countries, including the US, which also closed its embassy in Libya, should not be seen as an absence of support from the international community.
"The situation was mainly caused by panic. Mainly, some countries took the shutting down of US embassy as an indicator for themselves. For the US, there was a different situation and different reasons which were not valid for others," Al-Isawi said, adding that the number of people leaving the border has now "decreased by 50 percent."
He contended that Libya's diplomatic ties with western countries remain strong in the wake of internal disturbances.
"The government is working with other countries, giving support to their embassies, diplomats and also getting their assistance in return," he claimed.
The violence in Libya is an outcome of quarrelling between different armed groups. He said that reports of Libyan Islamists seeking to align with Al-Qaeda affiliates or the Islamic State Organisation, which has seized swaths of territory in Syria and Iraq, have to be taken with a grain of salt.
"The international community showed their support to the democratic process, but mechanism for doing that was not established between the Libyan government and the international community," Al-Isawi said, while adding that tools of cooperation will hopefully be available with the new government after transferring power to the new parliament.
He said the new constitution will pave way for a constitutional social contract between different categories of the society . "The constitution will be ratified by no less than two-thirds of Libyans. This will bring a degree of unanimity to important matters of politics and economy, and the more complex question of how to accommodate the Sharia law," the ambassador said.