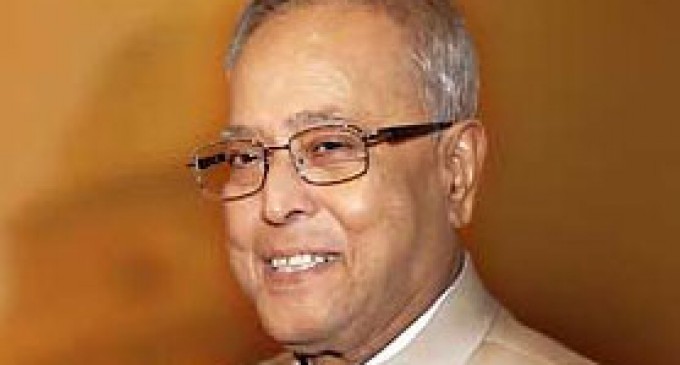 By Our Diplomatic Correspondent
New Delhi, Oct 02: India's President Pranab Mukherjee today  extended his warm greetings and felicitations to the Government and people of the Federal Republic of Germany (FRG) on the occasion of their Unification Day,  falling on October 3, 2014.
In a message to the FRG President  Dr. Joachim Gauck, President Mukherjee said, "India deeply values its strategic partnership with Germany. Your visit in February 2014 has imparted fresh dynamism to this relationship."
" Our new Government believes that Germany can be a valuable partner in effective implementation of our new Government's priorities, including skills development, urban development, cleaning of rivers and sustainable development. We look forward to intensifying our engagement with Germany in the near future," Mukherjee said in his message.
He wished him well and peace and progress to Germany