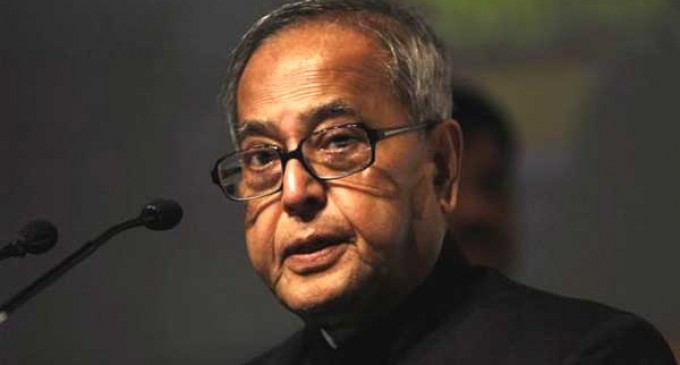 New Delhi, May 02 In his message to President of the Republic of Poland, Bronislaw Komorowski, Mukherkee said: "I have great pleasure in extending warm greetings and felicitations to you and to the friendly people of Poland on the occasion of your National Day."
"Relations between India and Poland have traditionally been warm and friendly. We are committed to further strengthening our bilateral relationship and realising the full potential of our growing economic synergies and political goodwill. I am confident that the friendship and mutual understanding between our two nations will be further strengthened to our mutual benefit in the years to come," Mukherjee.
There are about 2,500 Indians in Poland, mainly in private business, multinational companies and banks.
Even though India and Poland established diplomatic relations in 1954, and the Indian Embassy in Warsaw was opened in 1957, the two countries have for long shared common ideological perceptions, based on their opposition to colonialism, imperialism and racism.
During World War II, the then Jam Sahib of Nawanagar had extended hospitality to about 6,000 Polish orphans released from Siberia. They have formed the World Association of Poles from India. Despite their advancing years, the members of the Association had donated funds for relief and rehabilitation after the Gujarat earthquake in January 2001.
India and Poland share an interesting cultural relationship: Since the 15th century, a number of Polish writers have visited India. During the 19thcentury, several Sanskrit classics were translated into Polish. A "History of Ancient India" in Polish was one of the first of its kind to be published in Europe in 1820. A Chair of Sanskrit was set up at the Jagiellonian University of Krakow during 1893. At the beginning of 20 century, Polish painter Norblin was commissioned by the Maharaja of Jodhpur to decorate the Umaid Bhavan Palace. His paintings can still be seen there. Feliks Topolski's oil painting of Mahatma Gandhi's assassination has adorned Rashtrapati Bhawan.
The agreement on audiovisual co-production, signed in July 2012, facilitated work on around 40 joint film projects. Recently, Polish cinematographer Artur Zurawski worked as director of photography in Rani Mukherji-starrer "Mardani", a film which revolves around human trafficking.
India Poland also share a decent economic relationtionship. India's major exports to Poland have been cotton, textiles, chemical products, electromechanical appliances, vehicles, air ships and vessels while major imports have been electromechanical appliances, mineral products, chemical products.
The Indian investments in Poland are over US$ 2.5 billion and include ArcelorMittal, Videocon, Escorts, Strides Arcolab, Reliance Industries, Ranbaxy, Essel Propack, KPIT Cummins, Zensar Technologies Ltd, Infosys and Wipro, Jindal Stainless, Berger Paints India, UFLEX Glenmark Pharmaceuticals, Flemingo Duty Free, Rishabh Instruments etc. The Polish companies that operate in India include Torunskie Zaklady Materialow Opatrunkowych (TZMO) in Dindigul (manufacturing hygiene sanitary products) Can-Pack Poland in Aurangabad (manufacturing metal packaging), Inglot (cosmetic products), Geofyzika (seismic surveys for oil companies).