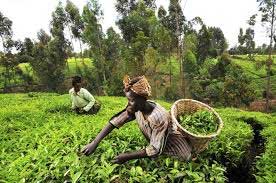 Accra (Ghana), Feb 28 (IANS) Indian-owned company, Park Agrotech, has invested about $30 million in the country which is gradually reviving the poultry industry in the Eastern Region, a top official of the company said.
The company has set up a hatchery at Apedwa with a capacity to produce four million chicks a year, Lalit Mishra, Managing Director of Park Agrotech told IANS.
The company has also set up its operations in neighbouring Cote d'Ivoire.
Mishra said the company came to Ghana in 2012. It has also started the production of poultry feed from a 500,000 tonnes a year capacity mill which will meet the nutritional needs of poultry birds in the country.
In addition, the company which is part of the Skylark Group is also engaged in mechanised agriculture on a 4,000 acres of land at Lake Volta in the Eastern Region. "We have also developed fully irrigated farm for growing fruits, vegetables and cereals. Our aim is to produce high quality products mainly for export," Mishra said.
"We are one of the prominent suppliers of fresh fruits and vegetables in domestic as well as in the international markets. Our products are stored hygienically in preservatives and we ensure there is no additives and health hazards involved," he said.
Ghana's poultry industry faced a down-turn in the late 1980s but with the coming of Park Agrotech, some farmers in the sector said that they had to rely on the imports of day-old chicks but this had now changed.
Julius Annoh, who has been a poultry farmer for more than 20 years said: "Park Agrotech's decision to combine the production of day-old chicks with the production of feed must be a welcome news because even if we imported the chicks, the problem that we had faced was how to get quality feed for the chicks."
At a ceremony to launch one of their improved poultry feed brand on Tuesday, the Indian High Commissioner in Ghana, Birender Singh Yadav said Park Agrotech's investment would further enhance the relationship between Ghana and India.
Noting that the government's agricultural policy of "Planting for Food and Jobs" had been greatly enhanced by the investment, Yadav said. Park Agrotech would also help to get more people employed, he added.