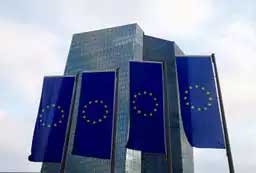 New Delhi, Dec 4  Around 80 Indian companies in Germany employing a total workforce of 27,400 generated combined revenues of Euro 11.4 billion in 2016, the Confederation of Indian Industry (CII) said on Sunday citing its joint study conducted on the matter.
Based on interviews with leading Indian chief executives, the study, done by the Bertelsmann Foundation, Ernst & Young (EY) and CII, showed that, since 2010, nearly 140 major investment projects by Indian companies have been initiated in Germany.
"This includes FDI (foreign direct investment) announcements as well as M&As (merger and acquisitions)," a CII release said here.
"Between 2010 and 2016, Germany was the second-largest recipient of Indian FDI in Europe with 96 projects," it said.
According to the study, the top sectors for investment include automobiles, metals and metal processing, professional, technical and scientific services, pharmaceuticals and chemicals, electrotechnics and machine building.
The study found that Indian companies in Germany currently generate nearly 70 per cent of their turnover in the labour intensive sectors of metals (40 per cent) and automotives (29 per cent). Major players in these sectors are Tata Steel, Hindalco industries and Sona Autocomp.
"The Indian IT industry accounts for a revenue share of nine percent," CII said.
Access to innovation and technology are important factors that influence the decision to invest in Germany, according to 80 per cent of the CEOs surveyed.
This is borne out by the M&A activity over the past six years, CII Director General Chandrajit Banerjee said in the statement.
"In fact, one-fifth of the acquisitions made by Indians were found to be in the automotive supplier sector and one-third in the mechanical engineering sector," he said.
"Moreover, the planned merger of the steel businesses of Tata Group and ThyssenKrupp has taken Indo-German cooperation to a whole new level," he added.
According to Murali Nair of Bertelsmann Stiftung, Germany should put more focus on government incentives in innovation, such as tax relief for depreciation, in order to encourage long-term commitment of foreign investors.
Besides, 90 per cent of surveyed Indian CEOs were of the opinion that Britain's exit from the European Union will increase the attractiveness of Germany as an investment location and will help increase the volume and diversity of Indian investments in the country.