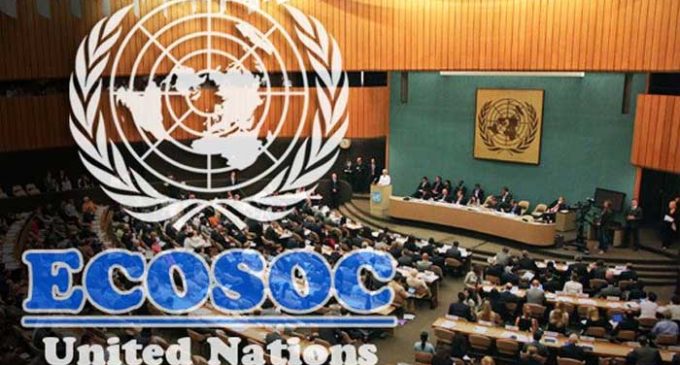 United Nations, April 17 (IANS) India has won six elections to UN Economic and Social Council (Ecosoc) bodies, five of them unanimously.
In the polls held on Monday, India won places on the executive boards of four UN bodies, three commissions and a committee.
India faced an election within the the Asia-Pacific group only for the Non-Governmental Organisations (NGO) Committee and it polled the highest number of votes, receiving 46 votes, followed by Pakistan with 43, while China received 39.
After that Asia-Pacific vote, India was elected by acclamation in all the six elections by the entire Ecosoc, which comprises all the 193 members of the UN.
The NGO committee is considered influential because it scrutinises the NGOs applying for consultative status with Ecosoc and can recommend or block them.
India will serve a four-year term on the panel starting January 2019.
Another important election was to the Executive Boards of the UN Development Programme (UNDP), the UN Population Fund (UNFPA) and the UN Office for Project Services (UNOPS).
One election is held for the three and India will serve three-year terms from January 2019 on those executive boards.
Separately India was also elected to a three-year term starting Jnauary 2019 on the Executive Board of UN-Women, which works for Gender Equality and the Empowerment of Women.
India will start immediately on the Commission on Population and Development and its term will end in September 2021.
India will serve a four-year term starting immediately on the Commission for Social Development.
On the Commission on Crime Prevention and Criminal Justice, India will serve a three-year term starting January 2019.