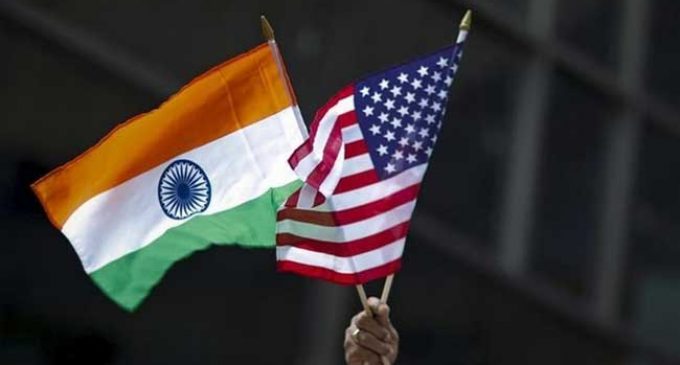 United Nations, Dec 27 (IANS) India is likely to save about $1 million from its mandatory contribution to the world body next year as a result of the five per cent budget cut pushed by the US.
India's assessed share of the regular UN budget in 2017 was $20.46 million and a five per cent cut would amount to $1.023 million.
The UN General Assembly approved a two-year regular budget of $5.397 billion for 2018 and 2019 on Christmas Eve during an unusual Sunday sitting.
Secretary General Antonio Guterres's Spokesperson Stephane Dujarric said it was five per cent or $286 million below the budget for the years 2016 and 2017.
It is also $193 million less than the original budget for 2018 and 2019 proposed by Guterres, he added.
The General Assembly passes budgets for two years at a time but is going to switch to a system of annual budgets on a trial basis in 2020.
There is a separate budget for peacekeeping operations with a different set of assessments and time periods.
Using a complex formula that includes per capita income and gross domestic product, each country's assessment for the regular budget is fixed periodically as a percentage of the total budget rather than an amount.
India's share is now 0.737 per cent but it may go up in future as the economy improves.
US Permanent Representative Nikki Haley took credit for the budget cuts calling it one of the successes for Washington.
"We reduced the UN's bloated management and support functions, bolstered support for key US priorities throughout the world, and instilled more discipline and accountability throughout the UN system," she asserted in a statement.
"The inefficiency and overspending of the UN are well known," she said.
The US share of the budget set at 22 per cent is the highest and it contributed $611 million in 2017.
While Haley, using her budget expertise as a former state governor, bargained hard during the negotiations, many other countries and Guterres have also called for reducing the budget.
The US as the largest contributor will collect the biggest share of the cuts, but all the countries will also benefit in proportion to their assessed rate.
US President Donald Trump has said that he wants to cut the State Department budget out of which the UN dues are paid.
The UN said that the cuts will come from across-the-board reductions in contractual services, furniture and equipment, consultants and travel, as well as reduced funding for special political missions.