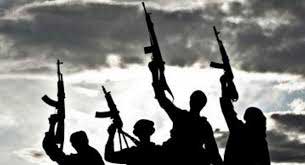 United Nations, Dec 22  India has criticised the Security Council's impotency in confronting the terrorism threat in Afghanistan, which poses dangers beyond its borders.
"While new threats emerge from the IS/Daesh (Islamic State), the Security Council cannot even decide whether to designate the new leaders of Taliban(as global terrorists) or to freeze the assets of the slain leader of the group more than a year after the issue was brought to its attention," India's Deputy Permanent Representative Tanmaya Lal said during a Council debate on the situation in Afghanistan on Thursday.
Afghanistan has asked the UN to add the new Taliban leader Mullah Haibatullah Akhundzada to the sanctions list.
He succeeded Akhtar Mohammad Mansour, who was killed in a US drone strike in 2016. However, the Council has not taken action against Akhundzada or frozen the assets of Mansour.
"The support for terrorist organisations like the Taliban, the Haqqani Network, Daesh, Al Qaeda and its designated affiliates such as Lashkar-e-Taiba and Jaish-e-Mohammed from outside Afghanistan must be forced to stop," he said.
"All safe havens and sanctuaries available to such groups outside Afghan borders must end. Security Council has an important responsibility in this regard in our collective interest," Lal said.
He drew attention to the exploitation of opium by terrorist organisations in Afghanistan to raise funds "for perpetuating the cycle of terrorism".
"The international networks that control this illegal trade have to be identified and tackled," he said.
He suggested using the UN sanctions to stop the terrorist organisations from using the funds.