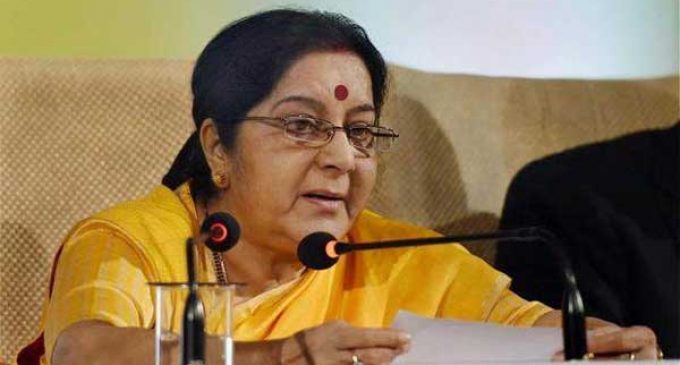 New Delhi, July 20 (IANS) India and Singapore on Thursday discussed ways to strengthen bilateral ties during a meeting between External Affairs Minister Sushma Swaraj and her Singaporean counterpartVivian Balakrishnan here.
"Strengthening bilateral cooperation was the focus of discussion," External Affairs Ministry spokesperson Raveesh Kumar tweeted following the meeting that was held on the sidelines of this year's Delhi Dialogue, the premier annual track 1.5 event to discuss politico-security, economic and socio-cultural engagement between India and the Association of Southeast Asian Nations (Asean) bloc.
Singapore is currently the chair of Asean, which comprises Brunei, Cambodia, Indonesia, Laos, Malaysia, Myanmar, the Philippines, Singapore, Thailand and Vietnam.
India-Singapore ties were elevated to that of a Strategic Partnership during Prime Minister Narendra Modi's visit to that Southeast Asian city state in 2015.
There are five areas of cooperation to enhance bilateral relations – referred to as the 5S Plank – which direct the relationship: scaling up trade and investment; speeding up connectivity; smart cities and urban rejuvenation; skill development; and state focus.
Singapore is India's second largest trading partner in Southeast Asia.
After the two sides signed the Comprehensive Economic Cooperation Agreement in 2005, bilateral trade touched $16.7 billion in 2016-17.