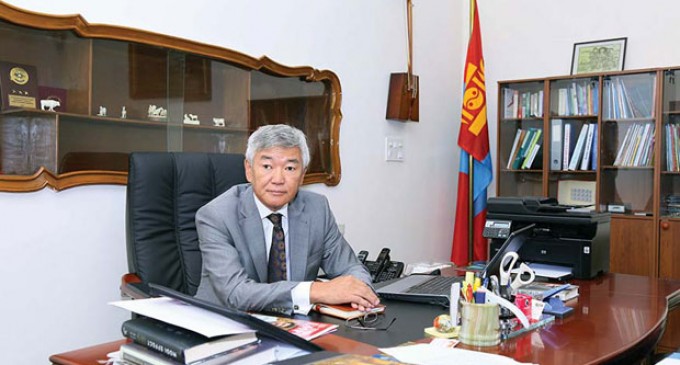 New Delhi, Dec 8 (IANS) With Mongolia seeking India's help after China hiked transit tariffs on Mongolian trucks, New Delhi on Thursday said that the landlocked country can use an Indian credit line already on offer to get over its crisis.
Mongolian Ambassador Gonchig Ganbold said here on Tuesday that after Ulan Bator hosted Tibetan spiritual leader the Dalai Lama, China increased transit tariff on Mongolian trucks passing through its territory.
Ganbold sought India's support against the difficulties imposed on Mongolia by China which he described as "unjustifiable"
"We are aware of the difficult budgetary situation that Mongolia is facing due to various factors including high cost of servicing of debt raised by them in the past," External Affairs Ministry spokesperson Vikas Swarup said in his weekly media briefing here on Thursday.
"As a close friend of Mongolia, which regards India as its 'third neighbour' and 'spiritual neighbour', we are ready to work with Mongolian people in this time of their difficulty," he said.
Swarup said Prime Minister Narendra Modi, during his visit to Mongolia in May 2015, had conveyed to the Mongolian leadership that India would extend support to Mongolia in diverse fields.
"We had announced a credit line of $1 billion during the visit," the spokesperson said.
"The Mongolian leadership was highly appreciative of this gesture and conveyed that it would help them in obtaining investment and financial resources from their other partners," he stated.
"We are closely working with the Mongolian government to implement the credit line in a manner that is deemed beneficial to the friendly people of Mongolia by its leadership."