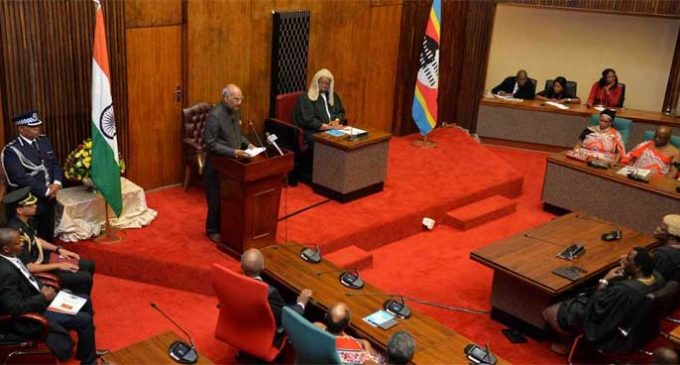 Mbabane, April 11 (IANS) Enhancing on strengthening ties with Swaziland in the field of health and agriculture, President Ram Nath Kovind on Wednesday said that India is keen on sharing technologies and institutional models that can help reduce costs of production in the southern African country.
"We are keen to share our expertise and experience with Swaziland and indeed with all of the African continent. Our approach has been to create local capacities, to move hand in hand, in solidarity and in partnership with our African brothers and sisters," he said in his address to the Swaziland Parliament.
The President is on a three nation tour – Equatorial Guinea, Swaziland and Zambia. He arrived in Swaziland on April 9 and Zambia is the final leg of his tour.
The President also announced that India will offer one million dollar to the Swaziland National Disaster Management Agency to battle the El Nino phenomenon. He also announced opening of an Indian Embassy in the country.
India and Swaziland also signed two agreements – on health cooperation and on visa waivers for those travelling on official and diplomatic passports.