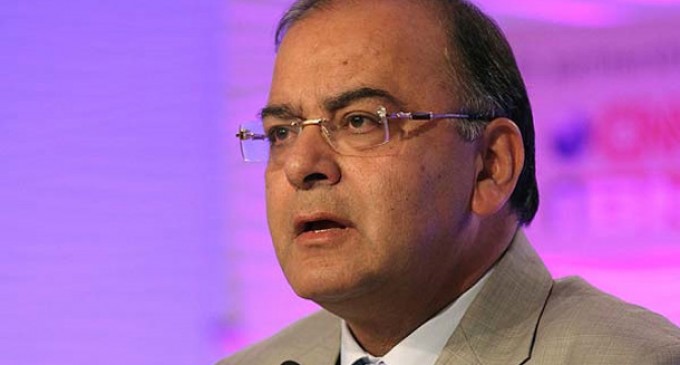 New Delhi, Oct 24 (IANS) The government's decision to infuse Rs 2.11 lakh crore in public sector banks and spend Rs 14 lakh crore on infrastructure projects has received the thumbs up from India Inc.
"This milestone announcement on recapitalising banks in one-go is a bold and courageous move and was indeed the need of the hour," said Rajnish Kumar, Chairman of the State Bank of India.
"It will generate balance in overall demand and supply by bringing more investments in sectors like infrastructure. These funds will also help in efficiently managing risk and credit capital related requirements of the banks."
According to Kumar, the step will also encourage private participation "thus boosting growth going forward".
"The thrust to infrastructure will generate direct and indirect positive cascading effects for lot of related sectors and will create feel good factor for all stakeholders," Kumar said.
Industry body Confederation of Indian Industry (CII) welcomed the move which it said will kickstart the credit cycle and facilitate private investments.
"The Cabinet decision to address a vital issue is very timely and welcome. We are especially pleased with the announcement of recapitalisation bonds, which CII had recommended strongly, among other measures," said Chandrajit Banerjee, Director General, CII.
"A three-pronged strategy to encourage investments is evident in the announcement of expanding public expenditure on infrastructure, boosting private investments and addressing delayed payments to the MSME sector."
Banerjee said the government's decision to enhance spending on roads and highways in a strategic manner including port connectivity, border and cross-border roads will have a "big multiplier impact" on economic growth.
"We also appreciate the government's decision to encourage registration of MSME in 50 clusters and promote registration of PSEs under TReDS (Trade Receivables Discounting System)," added Banerjee.
"This would aid formalisation of the economy as also alleviate the issue of delayed payments. CII hopes that the current requirement for MSMEs to register under GST in all states to participate in e-commerce will be addressed."
Another major industry chamber Federation of Indian Chamber of Commerce and Industry (Ficci) said that it hoped that the Reserve Bank of India will also pro-actively seek to boost investment and consumer demand through an easing of the repo rate.
The decision to invest in PSU (public sector undertaking) bank recapitalisation should result in increased lending, especially to the MSME (micro small and medium enterprises) sector," said Pankaj Patel, President, Ficci.
Welcoming the emphasis placed by the Finance Minister on increasing public spending, Patel said the government can afford to ease the fiscal deficit to GDP ratio from the stated 3.2 per cent to 3.5 per cent without any serious negative macro-economic consequences.
The day's announcement of recapitalisation along with a booster dose of Rs 14 lakh crore expenditure will prove to be a mega turnaround point for the Indian economy which was tackling issues out of GST and demonetisation, said D.S. Rawat, Secretary General, Assocham.
"The bank recapitalisation would lead to a massive sentiment turnaround as the decision by the Union Cabinet … is a great enabler for PSBs to resume lending, especially to small and medium enterprises (SMEs) which are in immediate need for funding," he said.
A whole lot of infra industries like cement and steel would get a boost. Besides, it would also generate jobs at informal levels of the economy and generate demand at the bottom of the pyramid.
"These measures would surely set the stage for revival of private sector investment," said Rawat.