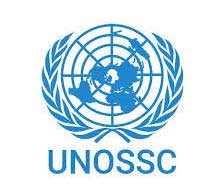 United Nations, Feb 3 (IANS) India has contributed an additional $1 million to the India-UN Development Partnership Fund earmarked for South-South cooperation.
The contribution made on Thursday aims to intensify its partnerships with other developing countries, the UN Office of South-South Cooperation (UNOSSC) said.
India has pledged a multi-year contribution of $100 million to the fund established in June 2017, according to the UNOSSC, and has already provided $6 million within the seven months since its launch.
The fund focuses on the Least Developed Countries and Small Island Developing States.
Managed by the UNOSSC, it has "has developed an impressive portfolio of projects" including in climate resilience, improving maternal health, youth employment, agricultural development, and infrastructure, according to the organisation. The fund is also helping with reconstruction efforts in hurricanes-affected countries.
Its first project is a Climate Early Warning System for Pacific Island Countries.