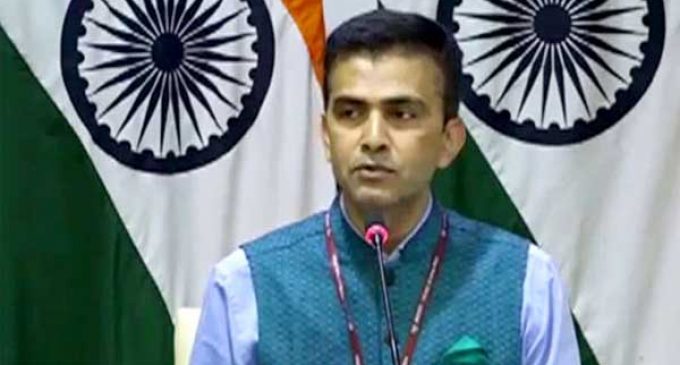 New Delhi, March 28 (IANS) India on Wednesday strongly condemned the missile attacks on Saudi Arabia earlier this week targetting capital Riyadh and other cities by Houthi militias in Yemen.
"We strongly condemn the renewed missile attacks targeting civilian areas in the direction of Riyadh and other cities of Saudi Arabia," External Affairs Ministry spokesperson Raveesh Kumar said in response to media queries.
"We are deeply concerned about the escalating situation threatening the lives of innocent civilians," he said. "We reiterate our resolve to fight terrorism and violence in all its forms."
Yemeni Houthi rebels fired several long-range ballistic missiles into Saudi territory on Sunday midnight.
At a press conference in Riyadh, Turki Al-Malki, the spokesperson for the Saudi-led Arab coalition, alleged the Iran-backed Houthi militias launched as many as seven ballistic missiles on March 26 "carrying the stamp of the terror-sponsor Iranian regime".
Al-Malki said three of the missiles were fired at Riyadh and one Egyptian civilian was killed when fragments landed in a suburb. One missile was fired towards Khamis Mushait in the province of Asir, another towards Najran and the other two at Jizan.
He said the scattering splinters of the missiles have dispersed over a number of Riyadh civilian-populated neighbourhoods, in a flagrant violation of the international law.
Al-Malki stressed that coalition countries have the right to legitimate self-defence as stipulated in Article 51 of the Charter of the United Nations and preserving the Kingdom's right to retaliate against Iran at the appropriate time and form guaranteed by international law and the inherent right to defend its territory, people and interests under international conventions, including the Charter of the United Nations.
Iran has repeatedly disavowed any links to these attacks.