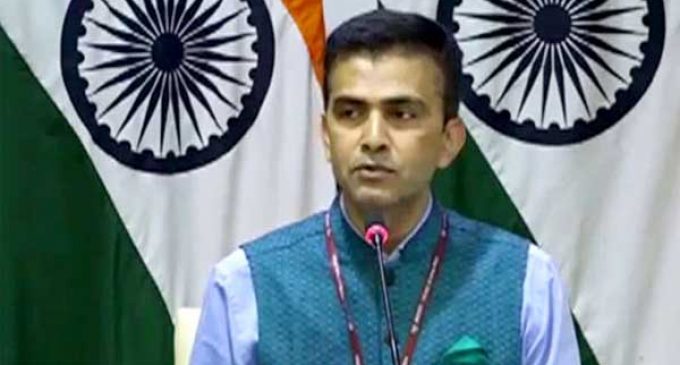 New Delhi, Nov 25  India on Friday strongly condemned the terror attack at a mosque in Egypt that claimed at least 270 lives.
"Government of India strongly condemns the heinous act of terrorism that has claimed innocent lives in Bir-al-Abed, North Sinai in Egypt today," External Affairs Ministry spokesperson Raveesh Kumar tweeted.
"In this hour of tragedy, the government and the people of India stand by the government and the people of Egypt," he said.
"We offer our deepest condolences to the families and friends of those affected in this attack. This incident is another stark reminder of the need to develop a global strategy to fight this menace of terrorism."
At least 270 people were killed and 109 others injured in a gory terror attack on a mosque in Egypt's northern Sinai region on Friday making it one of the deadliest attacks on civilians in the country.
The attack on Al-Rawdah mosque, affiliated with Sufi groups, took place during Friday prayers.
The assailants planted home-made explosive in the mosque in the town of Bir al-Abd, near Arish, and detonated them as worshippers were leaving after prayers. They also shot at anyone who tried to escape, a security official told Efe news agency.
The gunmen also fired at ambulances transferring the injured to hospital, eyewitnesses said.