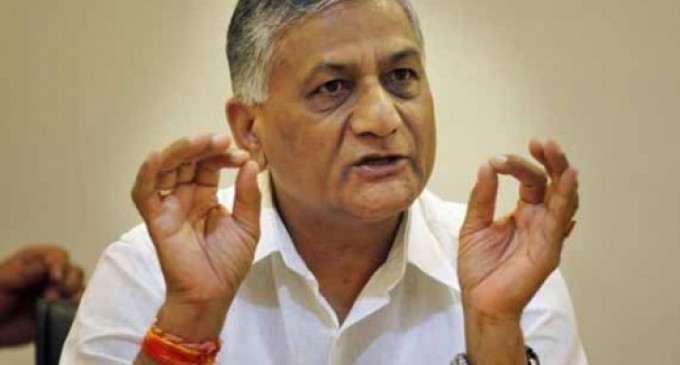 New Delhi, Aug 6 India is closely monitoring the evolving situation in violence-hit Libya and Gaza, taking into account the country's interests in the region, parliament was told Wednesday.
In Libya, the Indian embassy in Tripoli has been issuing regular advisories to Indians, giving an update on the security situation, advising them to avoid conflict areas and to exit Libya with the facilitation of the embassy, Minister of State for External Affairs V.K. Singh said in the Lok Sabha.
He said the government was making the best efforts for ensuring the welfare of all Indian nationals in Libya and bringing them home safely.
In a pro-active manner, the government was assisting the orderly departure of Indians through all possible routes – air, land and sea.
Arrangements were being made for chartering special commercial aircraft and ships, as required.
Indian embassies in Libya and the bordering countries have been reinforced with adequate additional staff for facilitating the departure formalities and making the necessary departure arrangements for Indian nationals, he said.
Extensive liaison work was also being undertaken with the relevant government authorities in Libya, its neighbouring countries, as well as the respective embassies in New Delhi for the smooth exit of Indians from Libya, he added.
The Indian mission in Ramallah facilitated the safe exit of four Indian workers from Gaza July 21. The remaining Indians were not willing to return, he said.
In Libya, there are an estimated 6,000 Indian nationals, including 1,000 nurses, in various parts of the country. Of those, around 4,500 are registered with the Indian embassy in Tripoli.
In Gaza, there are currently two Indians, as four were evacuated July 21. In addition to the two, there are three Indians married to Palestinians, and they wish to remain in Gaza, the minister stated.