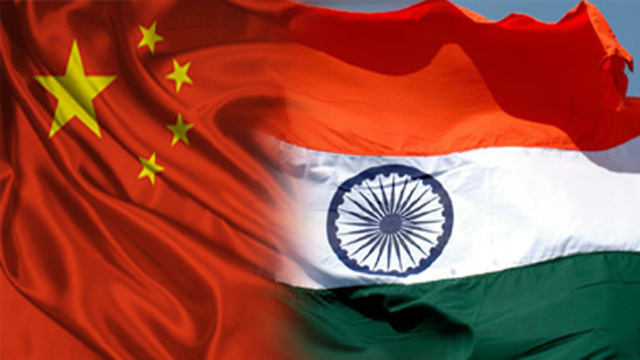 Beijing, Oct 24 India Friday signed on to a China-led initiative to create an international bank to fund development of infrastructure essential for Asia's economic growth and reduce the dependence on Western-dominated World Bank and International Monetary Fund.
Besides the two neighbours, 19 other countries of the region signed a Memorandum of Understanding (MoU) on setting up the new Asian Infrastructure Investment Bank (AIIB) at a special ceremony in the Great Hall of the People here, Xinhua news agency reported.
Usha Titus, joint secretary in the finance ministry's economic affairs division, signed the MoU on behalf of India.
Asia needs an estimated $8 trillion in investment by 2020 to improve its infrastructure and the AIIB aims to channel capital for construction of roads, railways, power plants and telecommunications networks.
To be headquartered in the Chinese capital, it is expected to be operational by next year.
Chinese Finance Minister Lou Jiwei said all countries committed to Asia's development can join the AIIB.
"AIIB is an open, inclusive institution. All countries that are committed to regional development in Asia and global economic development can join AIIB. We believe there will be more countries joining it in the future," he said.
Lou, however, said the sequence of "regional first and non-regional later" would be followed for membership.
He said it is expected that the founding members will complete the signing and ratification of the articles of agreement in 2015.
The MoU specifies that the authorised capital of AIIB is $100 billion and the initial subscribed capital is expected to be around $50 billion. The paid-in ratio will be 20 percent.
Voting rights are to be decided after consultations among the members over fixing the bench marks which were expected to be a combination of the gross domestic product (GDP) and Purchasing Power Parity (PPP). Based on this formula, India would be the second largest shareholder of the bank after China.
Plans for the AIIB were announced a year ago by Chinese President Xi Jinping.
The Bank is seen as part of the emerging countries' attempts to challenge the U.S.-dominated global financial system that has existed since World War II.
But many, especially in the West, however, see it as part of China's bid to raise its soft power in the region.
In July this year, BRICS partners China, India, Brazil, Russia and South Africa, had agreed to set up by 2016 a New Development Bank, to be based in Shanghai.
The bank is also said to benefit Chinese companies which can expect to get contracts for port, railway and telecommunications projects.
The 21 countries which inked the MoU are Bangladesh, Brunei, Cambodia, China, India, Kazakhstan, Kuwait, Laos, Malaysia, Mongolia, Myanmar, Nepal, Oman, Pakistan, the Philippines, Qatar, Singapore, Sri Lanka, Thailand, Uzbekistan and Vietnam.