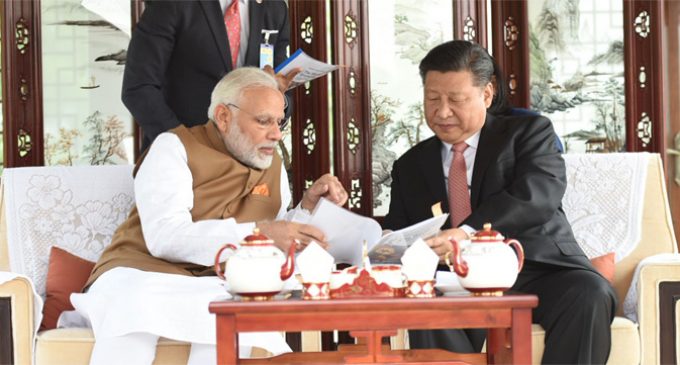 Wuhan (China), April 28 (IANS) India and China on Saturday agreed on a joint economic project in Afghanistan, sources said after a two-day summit between Prime Minister Narendra Modi and Chinese President Xi Jinping here.
The long-standing border issue also figured in the meeting where Modi and Xi decided to give "strategic guidance" to their armies to prevent a Doklam-like military stand-off in 2017.
"The two leaders endorsed the work of the Special Representatives in their efforts to find a fair, reliable and truly acceptable settlement. They also underscored that in the meantime it is important to maintain peace and tranquility in all areas of the India-China border region," India's Foreign Secretary Vijay Gokhale said here.
"And to this end, the two leaders decided that they would issue strategic guidance to their respective militaries to strengthen communication and to build trust and understanding to implement the various confidence-building measures which have already been agreed upon the two sides and to strengthen existing institutional mechanism to prevent and manage situations in the border areas," he added.
Earlier on Saturday, Modi and Xi walked by the East Lake as they began their second round of talks.
On Friday, the two leaders agreed that healthy bilateral ties were important for a better world as they met to re-set the ties between the two nations hit by the military face-off.