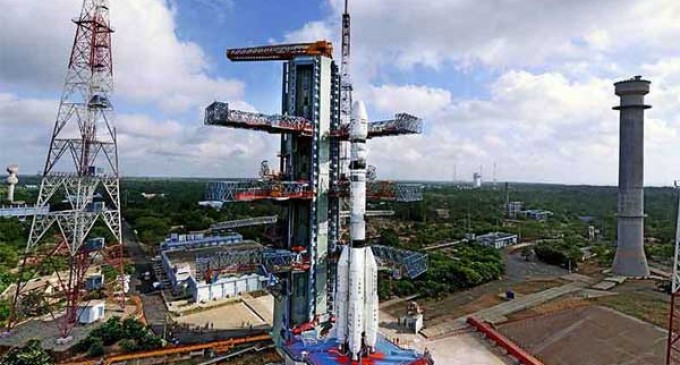 Sriharikota (Andhra Pradesh), Jan 11 (IANS) India began countdown early Thursday for launching 31 satellites in a Polar Satellite Launch Vehicle (PSLV) from its spaceport here, said the space agency.
"The 28-hour countdown began at 5.29 a.m. in the mission control here for the rocket launch at 9.28 a.m. on Friday," said the state-run Indian Space Research Organisation (ISRO) on its website.
The spaceport Sriharikota High Altitude Range (SHAR) is located about 80 km northeast of Chennai off the Bay of Bengal coast.
"The propellant filling operation of fourth stage of PSLV-C40 is under progress," said an update on ISRO's website on Thursday morning.
The 31 satellites with a combined weight of 1,323 kg have been integrated with the PSLV-C40 for deploying them in the earth's lower orbit after lift off.
Of the 31 satellites, three are Indian and 28 are from six countries: Canada, Finland, France, South Korea, UK and the US.
The Indian satellites are 710 kg Cartosat-2 series for Earth observation, a 100 kg micro satellite and a five kg nano satellite.
"The micro satellite will be India's 100th satellite in space," ISRO Satellite Centre Director M. Annadurai had told IANS on Tuesday.
The first space mission in 2018 onboard the PSLV-C40 comes four months after a similar rocket failed to deliver the country's eighth navigation satellite in the earth's lower orbit on August 31, 2017.