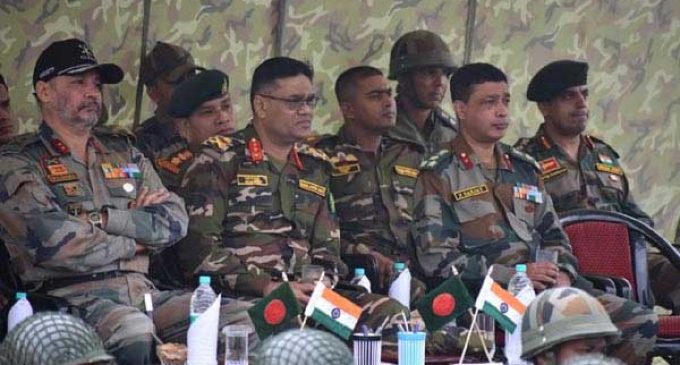 New Delhi, Nov 17 Joint Indo-Bangladesh Training Exercise "Sampriti 2017", which was being conducted at Counter Insurgency and Jungle Warfare School, Vairengte in Mizoram, culminated on Thursday with a validation exercise.
It was the seventh such exercise in the Sampriti series. The 13-day-long field training exercise commenced on November 6.
The exercise was aimed at strengthening and broadening the aspects of interoperability and cooperation between the Indian and Bangladesh armies, an official statement said.
The final exercise was reviewed by Major General Md Moshfequr Rahman of the Bangladesh Army and Major General M.S. Ghura of the Indian Army.
"Besides promoting understanding and interoperability between the two armies, it further helped in strengthening bilateral ties," the statement added.