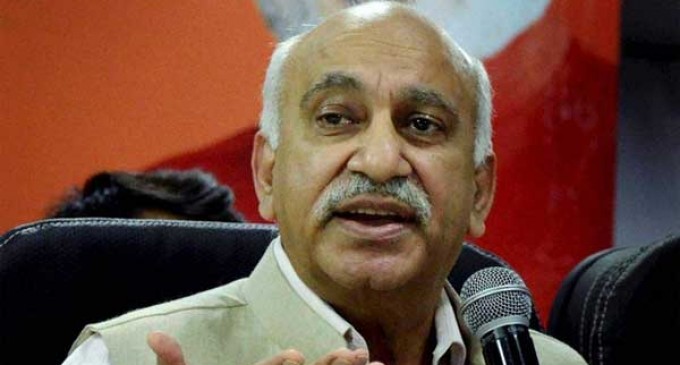 New Delhi, Nov 11 "Connectivity has acquired an exciting meaning now. In the 21st century, the map of a region will not be defined by the geographical locations only. It will include the sea map, the space map, and the land map of the region," said M J Akbar, Minister of State for External Affairs, Government of India, during the 'ASEAN-India Connectivity Summit: Powering Digital and Physical Linkages for Asia in the 21st Century' on 11 December 2017 in New Delhi. Echoing the Prime Minister's views, the Minister said that India and ASEAN are natural partners owing to shared values of social justice, gender equality, existence of pluralistic society and a common destiny. 
Connectivity in all modes is the key to greater collaborations, economic growth and development. India has taken the lead to build corridors like North-South Transport Corridor, Asia-Africa Growth Corridor, Indo-Pacific Economic Corridor, etc. ASEAN and India Connectivity has been one of the pillars of such mega corridors. 
Talking about the various project proposals, V Raghunandan, DDG(IR), DoT, Government of India said, "We would like to form joint working groups with each ASEAN country to take forward the individual projects." One of the key areas in which India can help the ASEAN partners, he said, is disaster management. 
Commenting on the Asia-Africa Growth Corridor (AAGC), Ms Anita Prakash, Director General of Policy Design Department, Economic Research Institute of India (ERIA), Indonesia mentioned that development and cooperation programmes, quality infrastructure, capacity and skill development and people to people connect are key for partnerships. 
"There is no doubt that improved connectivity makes better economic sense," said Ronald Butiong, Director for Regional Cooperation and Operations Coordination, ADB, Philippines.  
Rajat M Nag, Distinguished Fellow, NCAER and RIS said that building roads is necessary to connectivity but not sufficient. "The need of the hour is building corridors that connect the region within, beyond and to the global markets. The real success would lie as these mega corridors transform into economic corridors," he said.   
Prabir De, ASEAN-India Centre (AIC), RIS said that India has witnessed massive rise in merchandise trade in recent times. According to him, India is a powerhouse in services; however, large parts of India's resources are still unrealized. Unlocking India's potential would require quality infrastructure which is within and beyond borders. 
Talking about India-Lao bilateral relations, Thavisak Manodham, Director General of Department of Information Communications Technology, Ministry of Post and Telecommunication, Lao PDR said that Lao is similar to India in geography and accessibility. However, one key challenge is technology adaptation. Lao and India are cooperating with each other on setting up a Centre of Excellence for technology and also for training.