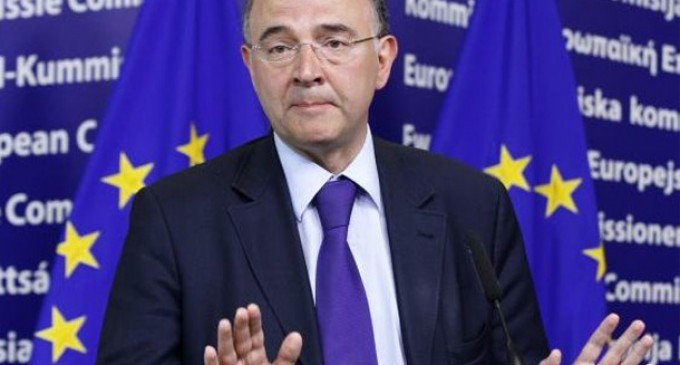 Paris, Feb 23 European Union (EU) Economic and Financial Affairs Commissioner Pierre Moscovici Monday said the reform programme that will be submitted by the Greek government has to be ambitious, but also realistically funded, and the commitments made by the country, not only the current government, must also be taken into account.
"This is not about imposing austerity measures on Greece, but it also has to meet its commitments because the former prime minister had made commitments, not in his own name but rather on behalf of the Greek state," Moscovici said in an interview with the France 2 television channel.
The commissioner also explained that the programme can go in the right direction, if the list, which will be presented by the Greek government later Monday, "includes measures to combat tax evasion, strengthen the rule of law, and to make those who have large fortunes pay more taxes".
"There is no plan B. There is only one plan and it requires the presence of Greece in the Eurozone," said Moscovici, insisting that the European Commission truly wants to keep Greece in the Eurozone.