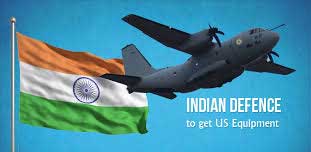 New Delhi, April 17 (IANS) The Society of Indian Defence Manufacturers (SIDM) and the French Aerospace Industries Association — GIFAS — on Monday entered into an agreement to promote "a sustainable framework" for present and future partnerships between the two sides.
According to GIFAS, it entered into a memorandum of understanding (MoU) with SIDM.
"This agreement aims to promote a sustainable framework for present and future partnerships and cooperative actions between the French aerospace industry and the Indian defence industry by reaffirming the necessity to expand trade, through stronger economic and industrial cooperation, between France and India, and towards export customers," GIFAS said in a statement.
GIFAS has organised a major industrial mission in India in the field of aerospace and defence with the support of SIDM from April 16 to 19, 2018.