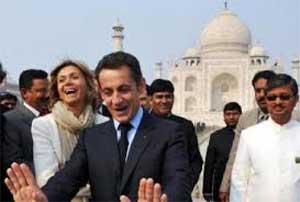 Agra, March 11 (IANS) French President Emmanuel Macron on Sunday visited the Taj Mahal here, officials said.
Archaeological Survey of India (ASI) officials said Macron spent over an hour, evincing keen interest in the exquisite inlay work of the 17th century monument.
Guide Lalit Chawla told IANS the President also watched the sunset from the Taj.