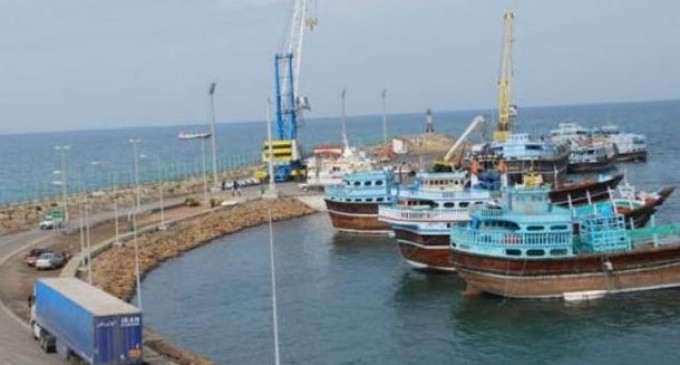 New Delhi, Nov 1 (IANS) In what can be seen as a significant diplomatic initiative, the first consignment of wheat from India to Afghanistan that was flagged off by External Affairs Minister Sushma Swaraj and her Afghan counterpart Salhuddin Rabbani last Sunday reached the Iranian port of Chabahar on Wednesday.
"The first consignment of wheat assistance to Afghanistan, flagged-off by EAM @SushmaSwaraj & Afghan FM Rabbani, reached Chabahar port today," External Affairs Ministry spokesperson Raveesh Kumar tweeted.
"On arrival of first consignment,a welcome ceremony held at Chabahar port on this landmark occasion, attended by dignitaries from 3 countries," he stated.
The shipment to Afghanistan comes in the wake of Afghan President Ashraf Ghani's one-day visit to India on October 24 just before US Secretary of State Rex Tillerson reached here in his first visit in his official capacity. India is a major development aid partner for strife-torn Afghanistan and New Delhi's role was appreciated by Tillerson in a joint address to media with Sushma Swaraj.
While flagging of the shipment on Sunday, Sushma Swaraj also thanked Iran "for providing assistance in facilitating the movement of this gift through Chabahar Port".
"This shows the convergence between the ancient civilisations of India, Afghanistan and Iran to spur unhindered flow of commerce and trade throughout the region," she said.
The shipment is part of a commitment made by India to supply 1.1 million tonnes of wheat for the people of Afghanistan on a grant basis.
This is the first shipment to go to Afghanistan through Chabahar after the trilateral agreement to develop the port as a transport and transit corridor between India, Iran and Afghanistan was signed by Prime Minister Narendra Modi with Iranian and Afghan Presidents Hassan Rouhani and Ashraf Ghani in May last year.