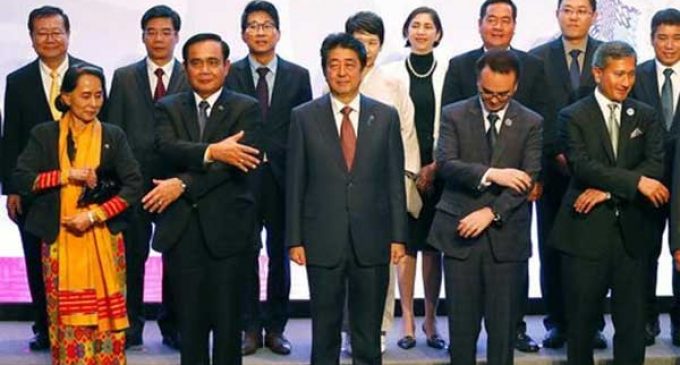 Manila, Nov 14  The 12th East Asia Summit kicked-off here on Tuesday where security and trade will be the major topics of discussion among world leaders.
The leaders who will participate in the summit are US President Donald Trump, Chinese Prime Minister Li Keqiang, Indian Prime Minister Narendra Modi, Australian Prime Minister Malcolm Turnbull and Japanese Prime Minister Shinzo Abe, reports Efe news.
From Southeast Asia, leaders to take part in the summit are Philippines President Rodrigo Duterte, Myanmar's de facto leader and State counsellor Aung San Suu Kyi and Singaporean Prime Minister Lee Hsien Loong.
However, it was still unknown whether the meeting will tackle the ongoing Rohingya Muslim minority crisis in Myanmar, a controversial issue for Suu Kyi, the Nobel Peace Prize Laureate who has been accused of not doing enough to solve the crisis.
On Monday, Suu Kyi said at the summit with her Association of Southeast Asian Nations (Asean) counterparts that she was willing to receive international aid for the Rohingya and is prepared to begin the process of repatriation of the over 614,000 members of the minority group who have fled to Bangladesh after violence erupted late August in Rakhine state.
The Asean member countries and other invited nations, as well as the UN, on Monday began the bilateral meetings in the economy, security and the environment were addressed.
Throughout Tuesday, the Asean Plus Three meeting with China, Japan and South Korea will take place, as well as the bloc's bilateral meetings with Canada, India and the European Union.
Founded in 1967, Asean is made up of Myanmar, Brunei, Cambodia, the Philippines, Indonesia, Laos, Malaysia, Singapore, Thailand and Vietnam.
The bloc has 620 million inhabitants and a combined GDP of $2.55 trillion.