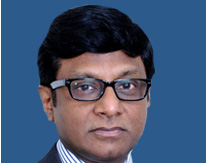 April 17, 2014 Dr. Mohan Kumar, (IFS:1981), presently Ambassador of India to ​Bahrain​, has been appointed as the next Ambassador of India to ​France​.
Profile
H.E. Dr. Mohan Kumar is a ranking diplomat of the Indian Foreign Service with experience of over 30 years in a variety of interesting and challenging assignments.
Soon after joining the prestigious Indian Foreign Service in 1981, he served as Third Secretary in the Permanent Mission of India in Geneva until 1984 where apart from learning the French language, he familiarized himself with work at the UN. Between 1984 and 1990, he served as Second Secretary and First Secretary in the Indian diplomatic Missions in Morocco and Congo respectively. Both were francophone countries and he was charged with political and commercial relations between India and these countries.
Between 1990 and 1992, he served at the Ministry of External Affairs in New Delhi as the Desk Officer for India's bilateral relations with Bangladesh, Sri Lanka and Maldives.
1992 saw Mohan Kumar begin his long association with the GATT/WTO based in Geneva. Not only was he closely associated with the Uruguay Round of Trade Negotiations, he was also India's lead negotiator in areas such as Textiles, Intellectual Property Rights and Services and represented India at the WTO Marrakesh Ministerial Conference of 1994. Later on he was to return to Geneva and participated in the WTO Ministerial Conferences of Seattle (1999) and Doha (2001). Suffice it to say that a major feature of his career has been his specialization in multilateral diplomacy in general and WTO issues in particular.
In December 2001 Mohan Kumar was posted as Deputy High Commissioner at the Indian Diplomatic Mission in Colombo, Sri Lanka. Sri Lanka is one of India's closest neighbours and the relationship is an important one.
In 2005, Mohan Kumar was posted as Head of the Division (Joint Secretary) at the Ministry of External Affairs in New Delhi overseeing India's bilateral relations with Bangladesh, Sri Lanka, Maldives and Myanmar, a job that is critical in the Indian foreign policy establishment.
In August 2007 Mohan Kumar assumed charge as Deputy Chief of Mission at the Indian Embassy in Paris where he continued till assuming charge as Ambassador of India to the Kingdom of Bahrain in November 2010.
Ambassador Mohan Kumar is thus a senior Indian diplomat with two different strands of experience. One, clearly, is the vast experience he possesses with regard to WTO. The other is with regard to India's neighbourhood, particularly, Sri Lanka, Bangladesh, Maldives & Myanmar.
Ambassador Mohan Kumar holds a Master's degree in Business Administration (MBA) from the Faculty of Management Studies, University of Delhi.  He also holds a doctorate (PhD) from the reputed Sciences Po University in Paris.
Ambassador Mohan Kumar is married to Mala who is a English language teacher. They have two children, a daughter aged 25 years and a son aged 19 years. His extracurricular interests include travel, reading, cricket and tennis.