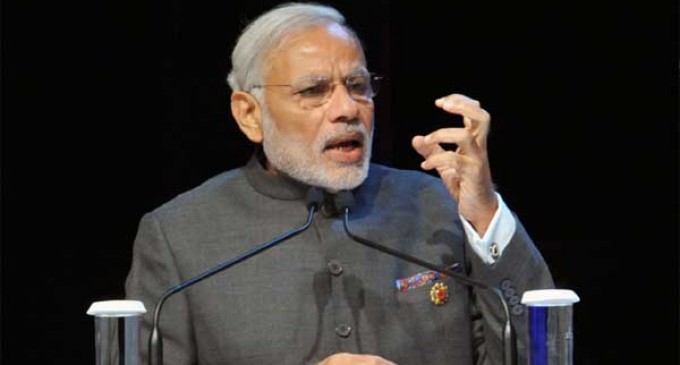 New Delhi, Nov 3  Prime Minister Narendra Modi on Friday invited global investors to do business in India, which he said was "easier now" after his government repealed archaic laws and launched attractive fiscal incentives.
Describing India as "one of the fastest growing economies" in the world, Modi said it was an opportune time for global businesses to invest in the country.
"India has jumped 30 ranks this year in the World Bank's (Ease of) Doing Business rankings. India was ranked number one in the world in 2016 in greenfield investment.
"India is also rapidly progressing on the Global Innovation Index, Global Logistics Index and Global Competitiveness Index," Modi told the gathering of global businessmen at the inauguration of World Food India 2017 here.
Billed as the biggest congregation of global investors and business leaders of major food companies, the three-day event aims to transform the food economy and realise the government's vision of doubling famers' income by establishing India as a preferred investment destination and sourcing-hub for the global food processing industry.
"Private sector participation has been increasing in many segments of the value chain. However, more investment is required in contract farming, raw material sourcing and creating agri-linkages. This is a clear opportunity for global chains."
Modi said India offered single window clearance for investors and had launched attractive fiscal incentives.
"There are opportunities in post-harvest management, like primary processing and storage, preservation infra, cold chain and refrigerated transportation.
"There is also immense potential for food processing and value addition in areas such as organic and fortified foods."
He said food processing was a way of life in India that had been practiced for ages.
"Simple, home-based techniques, such as fermentation, have resulted in the creation of our famous pickles, papads, chutneys and murabbas that excite both the elite and the masses across the world."
Modi said farmers were central to India's efforts in food processing and as such the government launched the Pradhan Mantri Kisan Sampada Yojana to create world-class food processing infrastructure.
"This will leverage investment of $5 billion, benefit two million farmers and create more than half a million jobs."
The food event will host over 2,000 participants and 200 companies from around 30 countries.
Apart from representatives of 28 states, it will also see participation of 18 ministerial and business delegations, nearly 50 global CEOs along with heads of all leading domestic food processing companies.