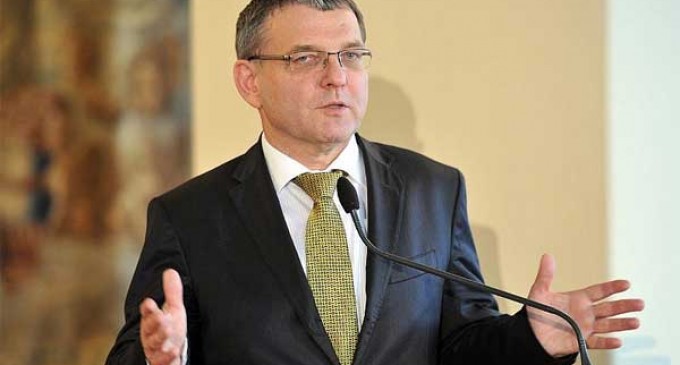 New Delhi, Dec 15  Czech Foreign Minister Lubomir Zaoralek, accompanied by a 30-member delegation including 18 businessmen, will be on a visit to India December 18-20, the Ministry of External Affairs said on Thursday.
"He is scheduled to hold delegation level talks with M.J. Akbar, Minister of State for External Affairs on December 19 on bilateral and multilateral issues. He is also expected to meet other Ministers in the Ministries of Heavy Industries, Commerce and Defence," said MEA spokesperson Vikas Swarup in his weekly media briefing.
On the bilateral relations, he said: "Regular exchanges of high level visit have taken place from both sides. India and Czech Republic have strong linkage in all fields i.e. political, economic & commercial, defence, science and technology, culture, tourism and people to people exchange."
Czech Deputy Defence Minister Tomas Kuchta visited India in March this year, while then Minister of State for External Affairs Preneet Kaur visited Czech Republic in 2012. Last visit of the Czech Foreign Minister to India was in 2013.
On trade relations between India and Czech Republic, Swarup said: "Our bilateral trade is estimated at $1.2 billion with much untapped potential."
Indian Investors such as Infosys, Tata Tea, Alok Industries, Glen Mark Pharmaceuticals, Cafe Coffee day have made sizable investment in the Czech Republic and Czech companies such as Skoda Auto, Skoda Power, Bonatrans and Home Credit have investments in India.