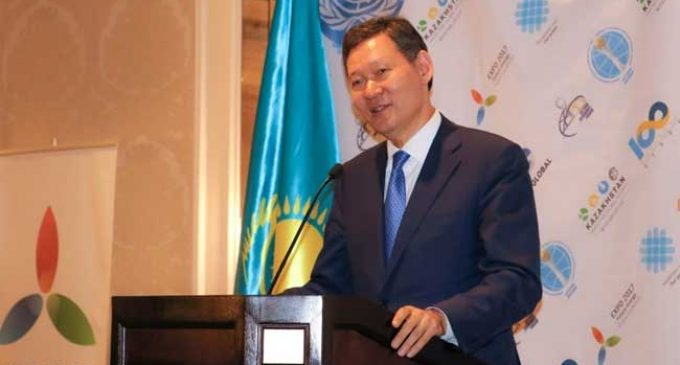 United Nations, Dec 12 (IANS) A senior Kazakhstan diplomat has suggested that the UN adopt an International Diwali Day to commemorate the festival that he said embodies the values of the world body.
Following up the success of creating an International Yoga Day at the UN, India should make efforts to have Diwali recognised similarly, Kazakhstan's Permanent Representative Kairat Umarov said here on Monday.
It would be "immortalising" Diwali, which reflects the ideas of the UN in good overcoming evil, he said.
A former deputy Foreign Minister, Umarov was speaking at a ceremony for presenting the Diwali Foundation's "Power of One" awards to six serving and former UN diplomats and international civil servants.
The awards recognise their dedication and efforts to bring about changes that lead to a "more perfect" peaceful and secure world.
Umaraov has also served as his country's ambassador to India.
In 2014, the General Assembly created the International Day of Yoga that is observed around the world on June 21.
The General Assembly adopted a resolution in 2015 acknowledging the significance of Diwali and asking that the UN not schedule meetings on that day.
The "Power of One" awards were presented to Lebanon's Permanent Representative Nawaf Salam; Britain's Permanent Representative Matthew Ryrcroft; Assistant Secretary-General Lakshmi Puri, who is also the Deputy Executive Director of UN Women and a former Indian diplomat; former Under Secretary-General Maged Abdelaziz of Egypt; former Director of General Assembly Affairs Ion Botnaru of Moldova, and former Ukraine Permanent Representative Yuriy Seregeyev.
Diwali Foundation, which gave the awards, grew out of the campaign for the US to issue a stamp honouring Diwali. The postal service issued the stamp in 2016.