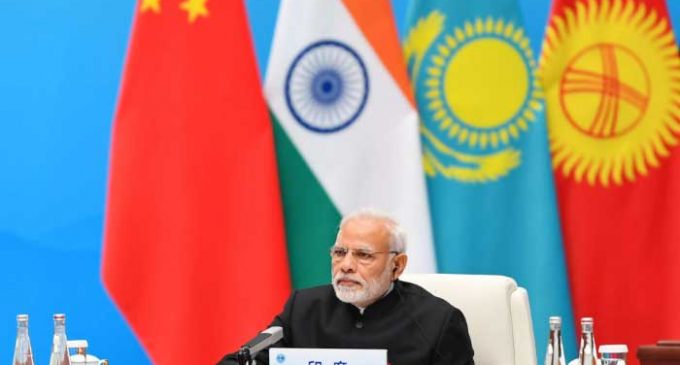 Beijing, June 10 (IANS) Prime Minister Narendra Modi on Sunday said connectivity projects are India's priority but such programmes should respect any country's sovereignty and its territorial integrity.
At the restricted session of the Shanghai Cooperation Organisation (SCO) Summit in the Chinese city of Qingdao, Modi said connectivity not only meant physical contact but also people-to-people contact.
New Delhi opposes Beijing's Belt and Road project, whose key artery cuts through the disputed Kashmir held by Pakistan and claimed by India.
"We have again reached a stage where physical and digital connectivity is changing the definition of geography. Therefore, connectivity with our neighbourhood and in the SCO region is our priority," Modi said.
"We welcome any new connectivity project, which is inclusive, sustainable and transparent and respects country's sovereignty and regional integrity.
"India's active participation in the development of international North South Transport Corridor, Chabahar port shows our commitment," the Prime Minister said.
He also raked up the issue of terrorism in Afghanistan and how the country is battling against it.
Modi said security was also a priority for India.
He also coined an acronym for the word SECURE: 'S' for security, 'E' for economic development, 'C' for connectivity in the region, 'U' for unity, 'R' for respect of sovereignty and integrity, and 'E' for environment protection.