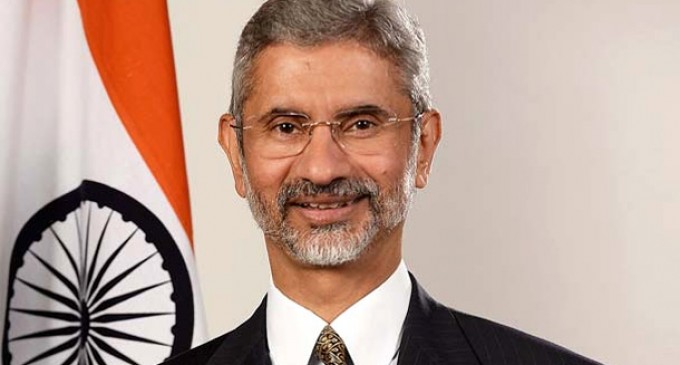 New Delhi, Nov 20 (IANS) Connectivity, climate and terrorism are three key issues that will impact businesses in a changing world, Foreign Secretary S. Jaishankar said here on Monday.
"What we see before us is predictably — a very diverse and differentiated picture that will both shape, and will be shaped by, a new set of global issues," Jaishankar said while addressing the launch fucnction of the PHD Ambassadors' Club, an initiative of the industry body PHD Chamber of Commerce.
"A key one that will dominate Asia in particular is the building of new connectivity, its principles and its ownership," he said.
"The challenge of responding to climate change is another, one that will impact the developmental profile and prospects of all states."
The Foreign Secretary said that terrorism, "while still approached in many quarters in a segmented and opportunistic manner, has acquired new dimensions through metastasis and networking".
"These are but three examples that will impact businesses in the coming years in different ways," he said.
Jaishankar, who addressed the gathering via videoconferencing, expressed the view that the world is in a period of major transition "where many of the assumptions that guided our thinking in the past are no longer valid".
"The end of the Cold War was one milestone," he said.
"Globalisation and the rise of Asia. including of China especially and thereafter of India was another. The recalibration of the western world is the latest."
Jaishankar stressed that rigidity of positions and alliances no longer hold "and we ourselves are increasingly one of the poles".
"In terms of diplomatic orthodoxy, the dichotomy between bilateral and multilateral must now accommodate the reality of the need for the plurilateral."
Commenting on the interconnection between diplomacy and business, Jaishankar said that this is reflected "in the nature of the contemporary global agenda where economic factors are seen to be a more effective tool of shaping the world".
"Whether it is opportunities like connectivity, trade and investment or mobility, or challenges like terrorism, climate change, or maritime security, the conduct of diplomacy is increasingly dependent on economic capabilities and their deployment," he stated.
The PHD Chamber Ambassadors' Club here is intended to be a forum for open-ended discussions.
The idea is to have an institutional arrangement to facilitate understanding of markets and opportunities by utilising insights, expertise and local knowledge of foreign diplomats as well as retired Indian diplomats and facilitating regular, focused networking between them and businessmen, especially the small in the small and medium scale sector.
Source : Sarkaritel.com