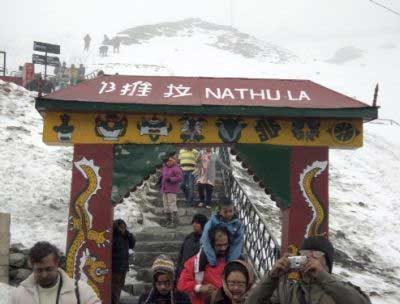 New Delhi, Feb 8 (IANS) China has agreed to allow Indian pilgrims to Kailash-Mansarovar through Nathu La in Sikkim after the route was closed last year in the wake of the Doklam stand-off.
Minister of State for External Affairs V.K. Singh informed the Lok Sabha in a written reply that the Kailash Mansarovar Yatra via the Nathu La route was not undertaken in 2017 after the Chinese government cited unfavourable conditions to ensure the safe and smooth conduct of the pilgrimage on this route.
The matter related to the resumption of the annual pilgrimage through Nathu La was raised by India during meetings between the two sides in the last year, he said.
External Affairs Minister Sushma Swaraj also discussed it with Chinese Foreign Minister Wang Yi in December last year. "Subsequently, the Chinese government has confirmed resumption of (the) yatra on this route," Singh said.
China last year did not allow Indian pilgrims to travel to Kailash Mansarovar through Nathu La after the face-off between the Indian and Chinese militaries in Doklam Plateau in Bhutan. The pilgrims opting to undertake the pilgrimage through Lipulekh Pass in Uttarakhand were allowed.
The minister also told the House that the India-China boundary in the Sikkim sector was yet to be finalised.
"It is part of the mandate of the Special Representatives of India and China on boundary question, who are engaged in discussions, to find a fair, reasonable and mutually acceptable settlement of the boundary question, including the Sikkim sector."