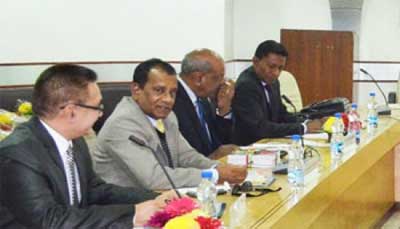 New Delhi, March 8 (IANS) The Union Cabinet, chaired by Prime Minister Narendra Modi, on Wednesday approved an agreement between Union Public Service Commission (UPSC) and Public Service Commission of Mauritius for exchange of expertise in recruitment and use of use of Information Technology (IT) for written exams.
"The MoU will develop institutionalised linkage between the public service commissions of two countries," the government said in a statement.
According to the statement, the two governments will exchange expertise on — modern approach to public service recruitment and selection; books, manuals and other documents (those not of confidential nature); holding of computer based recruitment tests and online examinations; and training sessions for officials.
In the past, UPSC has signed MoUs with Public Service Commissions of Canada and Bhutan. Both agreements had their terms expire in 2014.