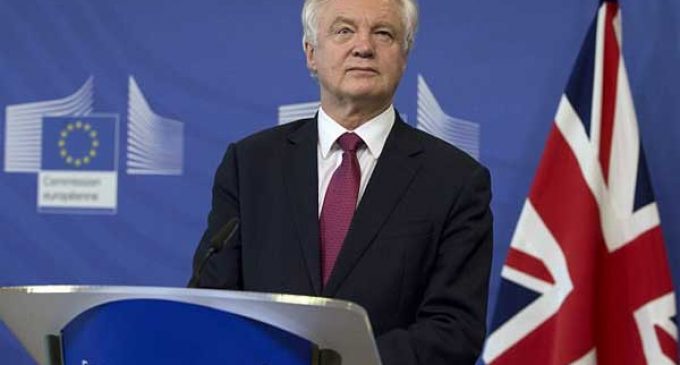 London, Nov 14 The British Parliament is to be given a take-it-or leave-it vote on the final Brexit deal before the UK leaves the European Union (EU).
Brexit Secretary David Davis said the terms of the UK's exit, such as money, citizen rights and any transition must become law via a new Act of Parliament, BBC reported on Monday.
Labour welcomed a "climbdown" but some MPs warned of a "sham" if ministers could not be asked to renegotiate.
Informed sources have told the BBC some Tory rebels were unimpressed, with one saying the promise was "meaningless".
It comes as MPs prepare to debate key Brexit legislation later this week with the government facing possible defeat on aspects of the EU Withdrawal Bill, which will convert EU law into UK law.
The UK is due to leave the EU in March 2019, irrespective of whether MPs back or reject the terms of the deal negotiated by Theresa May's government.
But updating MPs on the sixth round of talks which concluded on Friday, Mr Davis told MPs they would still play a major role and "there cannot be any doubt that Parliament will be intimately involved at every stage".
The government had previously agreed to give MPs and peers a vote on a Commons motion relating to the final Brexit deal – before it has been voted upon by the European Parliament.