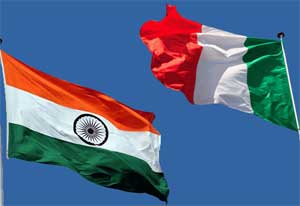 Rome, Feb 13 (IANS/AKI) A book presentation at the Italian Prime Minister's office here on Thursday will mark the 70th anniversary of diplomatic relations between Italy and India, the Foreign Ministry announced.
Undersecretary of State for European affairs Sandro Gozi, Italy's Ambassador to India Lorenzo Angeloni, and India's Ambassador to Italy Reenat Sandhu will attend the launch of "There's Something in the Air — 70 Life stories from Italy and India", the ministry said.
Gozi, who also heads the Italy-India Association, will open the presentation of the book, whose editors are Angeloni and first Commercial Secretary Maria Elettra Verrone, the ministry said.
Representatives from Italian research institute ISPI, Italian company Pininfarina and the University of Turin are also among participants at the event, said the ministry.
Closing remarks will be made by the Foreign Ministry's Secretary-General Elisabetta Belloni, the ministry said.
"There's Something in the Air" can be downloaded as a free e-book from Indian book app www.juggernaut.in after the launch, the ministry added.