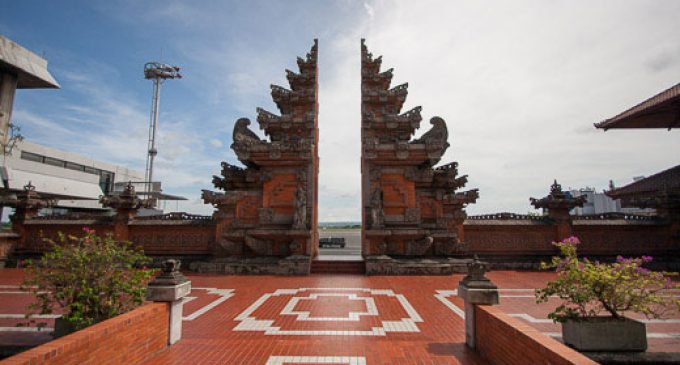 Jakarta, Nov 29 (IANS) The main airport on the Indonesian island of Bali re-opened on Wednesday after remaining shut for two days due to a volcanic eruption which blanketed parts of the island in ash forcing thousands of evacuations.
Flights resumed at Ngurah Rai International Airport from 3 p.m. after the Volcano Observatory Notice for Aviation was downgraded from a Red alert to Orange.
Layers of ash settled on houses and fields on Bali after an eruption of Mount Agung. More than 38,000 people had already been evacuated from the area around the volcano which began erupting late on Saturday, CNN reported.
The authorities ordered the evacuation of nearly 100,000 people living in the danger zone and recommended the use of protective masks for the population. Emergency workers said they were encountering resistance from people concerned about their livestock and belongings.
The massive plumes of dark smoke from Mount Agung were seen reaching as high as three kilometres above its rumbling summit. The airport might have to close again if the wind changed direction, officials said.
The authorities warned tourists that they were likely to face long waits before returning home because of a huge backlog of flights.
Singapore Airlines announced on its website that at least two flights will leave for the city-state from the Indonesian island and that it was negotiating approval for another nine flights to depart.
On Monday, the Bali airport operator announced the closure of the premises due to emissions of volcanic ash. More than 100,000 passengers had been affected by the cancellation of nearly 900 flights flying in and out of Bali.
Meanwhile, the Centre for Volcanology and Geological Hazard Mitigation maintained the eruption alert at the highest level and kept the safety radius to 10 kilometres around Mount Agung and warned of the risk of a major eruption, Efe news reported.
Located in the east of the island province, in the district of Karangasem, Mount Agung is far from most tourist sites. This is the mountain's first volcanic eruption since 1963, when the ejection of magma lasted almost a year and caused more than 1,100 deaths.
Bali is the main tourist destination in Indonesia, with an annual influx of around 5.4 million foreign tourists, according to official data.
The Indonesian archipelago sits within the so-called "Ring of Fire" in the Pacific, an area of great seismic and volcanic activity that is shaken by thousands of tremors every year, most of small magnitude.