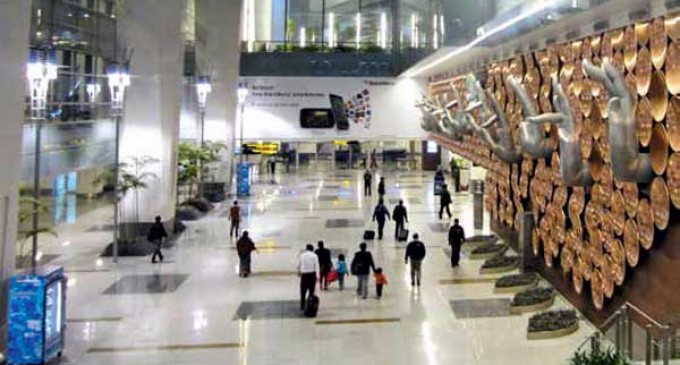 Canberra, Aug 4 (IANS) The Australian Federal Police (AFP) confirmed on Friday that the Islamic State (IS) terror group was behind a sophisticated plan to smuggle an explosive device onto a passenger aircraft at the Sydney airport.
The four suspects arrested on July 29 reportedly hid a bomb inside a meat grinder to be checked in onto a July 15 Etihad Airways flight, reports Efe news.
However, the plan was aborted before the luggage went through the airport's security control, AFP Deputy Commissioner Michael Phelan said in a press conference.
The suspects disassembled the device and then resorted to a second plan to assemble a chemical dispersion bomb with hydrogen sulfide, a highly toxic gas that can be fatal for those exposed to it.
Phelan described the plot as "one of the most sophisticated plots that has ever been attempted on Australian soil," and praised intelligence agencies for their role in preventing the attack.
The deputy commissioner added that the explosive components were sent from Turkey and assembled in Australia with help from experts from the extremist group.
Two weeks after thwarting the terror plot, police detained the four people, one of whom was later released without charge.
Khaled Khayat, 49, and Mahmoud Khayat, 32, were both charged Thursday night with two terrorism-related offences, while another man remains in custody.
Authorities found chemical substances and other components reportedly being used to assemble another device during raids on several properties around Sydney. However, police said there were no concrete plans for when and where the device would be used once completed.
Prime Minister Malcolm Turnbull said authorities would lower the terror alert at airports from "probable" to "possible".
However authorities plan to extend security measures to prevent any future attacks on passenger flights.
Australia raised its terror alert in September 2014 and has passed a series of anti-terrorist laws to prevent attacks on its territory.
Since then, the country has suffered four violent attacks, disrupted 12 other terrorist plots and detained 70 people in 31 operations.