By Neelapu Shanti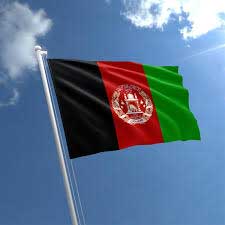 The development of any nation is marked through its modernization and economic empowerment achieved on the progress it makes and one of the important aspect counted for sustainable growth is propensity in economic domain. Counting on recent trends, Afghanistan is emerging to develop in agriculture, infrastructure, mining, Energy, connectivity, health and the advancement is moving towards positive direction given the fact of unabated insurgency in the country.  Afghanistan is continuously making conscious efforts to strengthen its economic growth through regional engagements and economic cooperation which is creating a platform for progressive investment frame work and simultaneously availing itself of emerging opportunities. The bilateral and multilateral agreements with the neighbours are also helping Afghanistan to restore its vision. Afghanistan's productive economy is largely hindered by the ongoing instability and in tune with the spirit of development the country is seeking support from regional countriesfor improving and solidifying trade capacities.Highlighting on Afghanistan's economic potential and emerging investment opportunities,it is important to understand the factors alleviating to be focused on results based outcomes.
To be Important Drivers of Afghanistan's Economy
Agriculture
Afghanistan has immense potential in agriculture which can transform the economic width of the nation .Agriculture is the mainstay which contributes livelihood for 80 percent of the rural population accounting to 31 percent of Afghanistan's economy and generating 40 percent employment. Afghanistan produces organic fruits, vegetables and livestock products including skin, cashmere and wool which is exceptionally of high quality and is acclaimed in the world. Afghanistan had the capacity of producing 11,000 tons of honey annually. Over the period of 3 to 4 years Afghanistan's agriculture sectoris taking positive steps to improve in agriculture sector more prominently with the increase of fruit production by 7 percent which makes Afghanistan the seventh top exporter of raisins and the eleventh top exporter of almond in the world.
The Ministry of Agriculture has emphasized on sizeablegrowth in the agriculture production level, market access, building infrastructure for preservation of fruits and vegetables, restoring canals, paying attention to livestock. Improved Technology is being induced in to the system to perform agricultural activity. The construction of cold storage facilities in 34 provinces in Afghanistan stood at 2,283 in a span of 3 years. In order to cultivate good corps, the Government of Afghanistan is trying to reduce the problem of water scarcity in 30 provinces by restoring 257 irrigation networks. Currently there are 19 processing and packaging centers based on international standards.    The Ministry of Agriculture, Irrigation & Livestock (MAIL) has initiated to cover more than 60,000 acres of land for promotion of horticulture in the coming years. The country's agricultural products have increased by 24 percent in the second quarter of thisyear. As per the Ministry of Commerce and Industries (MoCI), over $10.8 billion was invested in Afghanistan from 2003 to 2016.
Mining
Afghan President Mohammad Ashraf Ghani, stated "Afghanistan has tremendousmineral and natural resources, butto get them from deep undergroundto those places where they createjobs and support national growthwill require a commitment to privatesector reform." Since decades Afghanistan has produced valuable minerals worth mineral reserves worth at least $3 trillionwhich includes copper, iron, barite, sulfur, talc, chromium,magnesium, salt, mica, marble, rubies, emeralds, lapis lazuli, asbestos,nickel, mercury, gold and silver, lead, zinc, fluorspar, bauxite, beryllium, and lithium. Daunting security challenge prevented in exploring the mining sector.
Infrastructure
Afghanistan has experienced unprecedented growth in its construction, transportation and aviation sectors. The construction sector holds the highest amount of private sector investments. The Afghanistan's Civil Aviation sector is growing at a progressive pace. The best example is the Hamid Karzia International Airport which backs for more than half of Afghanistan's exports by value. The Afghan Civil Aviation Authority is exploring opportunities to increase its revenue which would help it to increase its investments in infrastructure. At present civil aviation revenue marks at more than $ 80 million with $ 60 million of that number attributed to over flight fees, some 90,000 flights per year. The sector is opening new concessions at the major airports in the new passenger, terminal, cargo terminal and other facilities.
Energy
Afghanistan's energy sector is experiencing notable transition in recent years. With Afghanistan effectively operating projects such as CASA-1000, TAPI, TUTAP which will not only transform the regional energy trade but it will also allow regional and national grid to emerge. As per the Ministry of Energy of Water, Afghanistan has the potential to generate 222,000 MW from solar energy due to an average of 300 days of sunlight per year, 23,000 MW in hydropower (large and micro), 68,000 MW in wind power, 4,000 MW from biomass (agriculture and animal waste), and 4,100 MW from geothermal sources.
Health and Pharmaceuticals
Afghanistan offers great private sector investment opportunities in health sector. More investment is required for growing health demands. It is estimated that $ 830 million is spent on pharmaceuticals products annually in both the public and private sectors. More than $ 740 million of pharmaceuticals are imported. Thereby it is important to invest in Afghanistan's health sector.
Afghanistan Connecting to International Markets
Afghanistan aims to identify the main drivers in expanding its reach to the international markets. Afghanistan being landlocked creates bottlenecks in trade and transit across the region, however, notably with the recent signature initiatives like air corridor programme, Chabahar port and several Silk Road programmes hopes to stimulate the connectivity with the wider region.  Afghanistan is successfully operating its cargo services with India, UAE, Kazakhstan, Turkey and likely to connect with Europe. Once the connectivity issue is streamlined to its full capacity, Afghanistan can be expected to play a substantial role in rising to regional prospects as a contributor and beneficiary of a range of commitments being made by Afghanistan and other countries. Kabul-Mumbai, Kabul-New Delhi and Kabul-Amritsar have been attaining positive results in reaching markets In India for the Afghanistan's agricultural products and goods.
Exhibitions unlocking Afghanistan's Potential
India stands as a beacon for development in Afghanistan.  With growing relations with Afghanistan, India expanded its cooperation in various field of development to energise the country which is hit by conflict. India-Afghanistan exhibitions and trade fairs has served as a core window  to gain market knowledge, improve product quality and processing technologies, and increase their presence in both domestic and export markets.The recent second annual Passage to Prosperity: India-Afghanistan International Trade and Investment Show funded by the United States Agency for International Development (USAID) in collaboration with the Government of India and the Government of Afghanistan in Mumbai laid tremendous opportunity to access international market for both the countries in which more than 600 representatives participated in this event. Approximately 400 Memorandum of Understanding (MoU) was signed between Afghanistan and India in various sectors including 27 MoU in health and procurement of medical equipment and machineryincluding $150 million in carpet sector. A plan to start Air cargo freight toconnect Kabul with twenty European countrieswas announced during this exhibition.
A Memorandum of Understanding (MoU) was signed between TATA Power and Da Afghanistan BreshnaSherkat to enable Afghanistan in power generation. The MoU on power and energy between Afghanistan and India mainly focusing on implementation and monitoring of power projects, seamless energy supply, waste reduction, better fund raising, capacity building and project Management. Spice Jet airways signed a MoU with Afghanistan to provide air freight and passenger flight services starting from Kabul connecting with all Indian cities.  To enhance business cooperation a MoU was signed between Afghan Chamber of Commerce and IMC. Adding to the power sector, a MoU to supply 50 MW electricity was signed between Sheberghan Natural Gas and Ghazanfar Group which is a leading entity in supplying power to Afghan government for over twenty years. The first passage of Passage to Prosperity earned more than $27 million in contracts which were signed between Indian buyers and Afghan traders in 2017.
Made in Afghanistan': Nature's best' exhibition held in July this year Afghanistan exerted hope and aspiration to explore the agricultural market in India and beyond for a significant economic progress.Amount worth $ 70 million revenue was generated through the exhibition. Afghanistan will be participating in the upcoming India International Trade Fair show (IITF) scheduled to be held in November 2018.
Keeping in viewAfghanistan's emerging development, it is imperative to streamline the policies, strategies and restructuring the institutions of the country. Cooperation among the nations needs to be increasingly recognized as one of the primary accelerators in the current progress towards Afghanistan's prosperity.