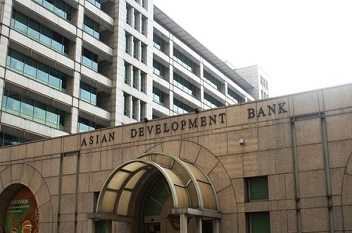 Mumbai, Dec 5  Reliance Power (R-Power) said on Tuesday the Asian Development Bank (ADB) has approved debt financing and partial risk guarantees totalling $583 million to develop its LNG terminal and a 750-MW power project in Bangladesh.
"The ADB's financing package includes loans and partial risk guarantees for the power generation facility, as well as for its Liquified Natural Gas (LNG) terminal. The total project cost is approximately $1 billion," a company statement said.
According to the company, the project which includes a power generation facility to be located in Meghnaghat, near capital Dhaka, and a LNG terminal near Kutubdia Island south of Chittagong will significantly increase power generation and boost the energy infrastructure in Bangladesh.
"ADB's support will help Reliance Power to develop an initial approximately 750 megawatts (MW) of gross power generation capacity and terminal facilities for LNG import," the statement said.
"Reliance Power plans to increase its power generation capacity to around 3,000 MW in Bangladesh. Energy from the power plant will be sold to the country's electricity grid under a long-term power purchase agreement with Bangladesh Power Development Board."