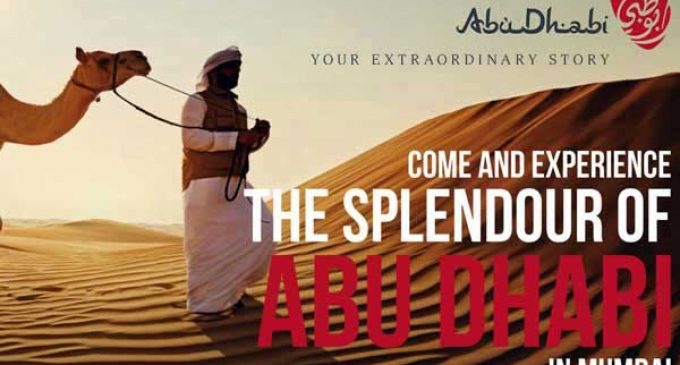 New Delhi, Oct 23  In a bid to promote trade and tourism to the United Arab Emirates, the Abu Dhabi government's Department of Culture and Tourism has organised the first-ever "Abu Dhabi Week" in India.
The week-long initiative to showcase the emirate's tourism, cultural heritage, art, entertainment and sports prowess through a multi-city exhibition is to be held from October 27 to 29 in Mumbai and from November 3 to 5 in New Delhi.
"India is a key tier-I priority for Abu Dhabi and represents our second-largest international source market for hotel guests. The 'Abu Dhabi Week', will encourage our partners and stakeholders to capitalise on the rapid growth of Indian visitors choosing to explore the emirate," Saif Saeed Ghobash, Director General, Department of Culture and Tourism – Abu Dhabi, said in a statement.
"Apart from positioning the emirate as a holiday destination, we will also underline the message that Abu Dhabi is an ideal business location for meetings, incentives, conferences and exhibitions (MICE) industry with a superb choice of venues," Ghobash added.
The "Abu Dhabi Week" will offer a variety of interactive experiences like virtual reality booths which will provide life-like encounters of Ferrari World, Desert Safari and Etihad Airways flights to give a hands-on sense of the remarkable Abu Dhabi experience.
"The 'Abu Dhabi Week' is a project through which we would like to bring the tourism fraternity and the consumer together to showcase the vibrant world of Abu Dhabi… I foresee this event as an encouragement of tourism and trade between India and Abu Dhabi," noted Bejan Dinshaw, Country Manager, Department of Culture and Tourism.
Tourism has witnessed a year-on-year increase of 9 per cent with Abu Dhabi welcoming 225,000 Indian hotel guests from January to August.
Etihad Airways and Jet Airways operate 282 flights a week from 13 Indian destinations.