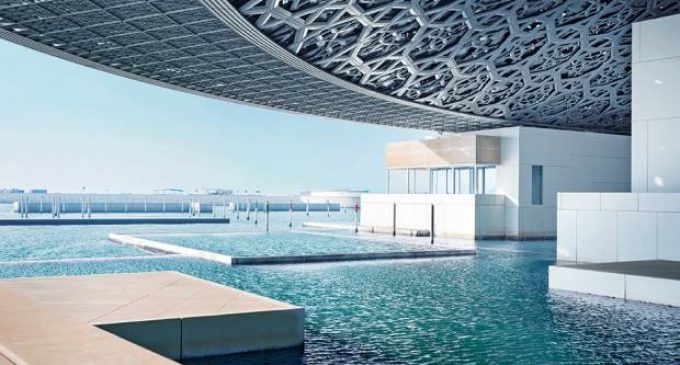 Kolkata, Nov 10 (IANS) With a seven per cent year on year increase in 2017 in tourism from India, United Arab Emirates' capital Abu Dhabi is positioning itself as a "stand-alone destination" buoyed by the opening of the Louvre Abu Dhabi on Saturday rpt Saturday.
"It is our biggest attraction right now. I see a huge connect with India on the cultural side because we will be exhibiting artefacts from India," Bejan Dinshaw, Country Manager, Department of Culture and Tourism, Abu Dhabi said here on Friday.
The Louvre Abu Dhabi is an art and civilization museum, located in Abu Dhabi, UAE. It is part of a thirty-year agreement between the city of Abu Dhabi and the French government.
Born out of an intergovernmental agreement signed on March 6, 2007, between the United Arab Emirates and France, the Louvre Abu Dhabi is the first universal museum in the Arab world.
It will open on November 11.
Dinshaw said the total number of Indian travellers in 2016 was 336,024 while total number of Indian travellers till September 2017 is 256,418. India is the second largest international source market for tourists into Abu Dhabi.
2018 will see the opening of the $1 billion Warner Bros World Abu Dhabi theme park on Yas Island.
"We have seen seven per cent year on year increase in 2017. Abu Dhabi is affordable luxury. It is completely safe to travel. We target MICE and leisure travelers. It is an ideal destinations for families, couples and business travellers as we have offerings for every segment," he added.
Source : Sarkaritel.com